While our core mission is nourishing seniors, Meals on Wheels Orange County Foods also contracts with nonprofits, restaurants, healthcare providers, and bulk food processors in Southern California to produce high-quality foods, sauces, and soups using your recipes.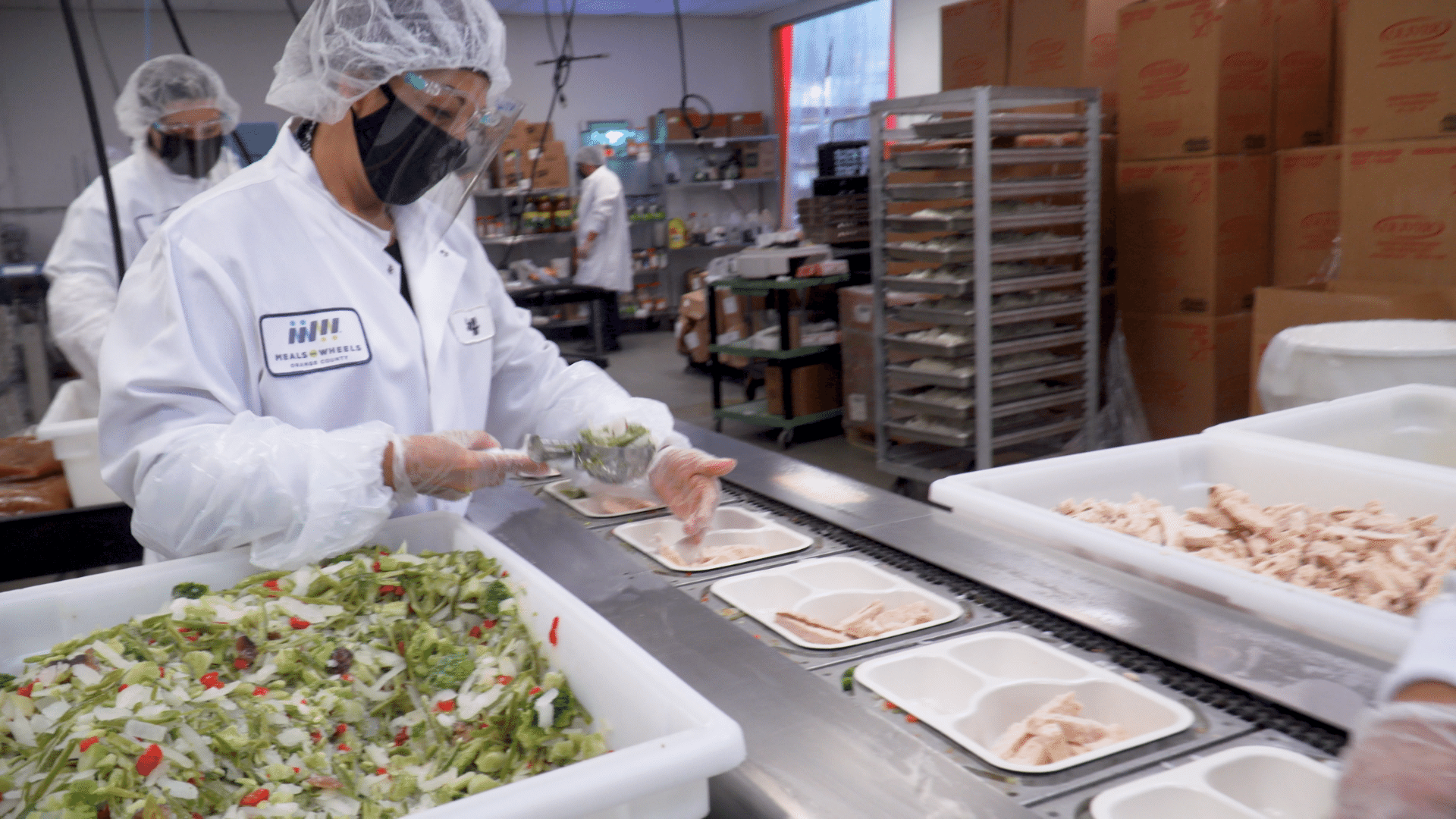 Supporter of the National Restaurant Association Educational Foundation SafeServ™ Food Safety Training and Certification. 
Get State of the Art Food Handling
Our 22,000 sq. ft. state-of-the-art kitchen with Cook-Chill equipment and process allows our customers to maintain their fresh recipes and quality without adding any preservatives. We protect foods throughout the entire distribution process and constantly ensure the "cold chain" is never compromised.
Our food handling processes exceed federally mandated HACCP minimums and consistently reflect the best in industry standards.
We produce 2 million unitized meals and up to 300,000 gallons of bulk food per year.
We work in and around 1,500 client locations. You'll find us serving customers in chain restaurants high-volume and specialty stores, schools and community centers, hospitals and senior centers.
Connect with us to learn more