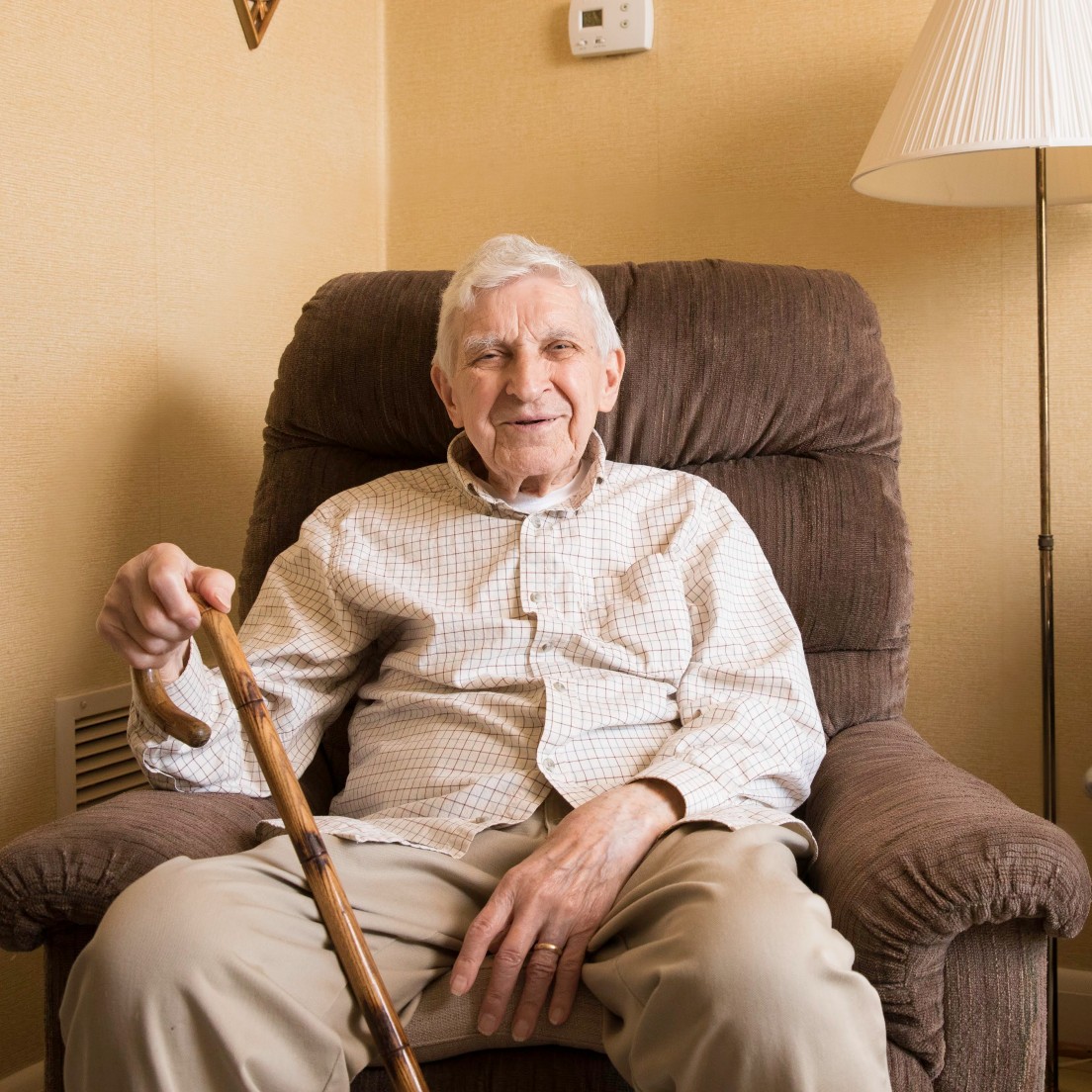 "It was a good life," says Edward, reflecting on 22 years of Army service, a career at the post office, and the raising of two sons followed by retirement with his
wife.
But when Edward's wife of 58 years passed away, their Los Alamitos home was suddenly empty. Edward soon found himself overcome with loneliness and worried about his next meal. "I was never the cook," says Edward, who realized that at 88 years old, he needed assistance to stay fed and nourished. Thankfully, he discovered the Meals on Wheels Lunch Café program at the Cypress Senior Center.
Prior to the pandemic, Edward enjoyed a daily nutritious meal provided by generous partners like you. He also connected with others, forging friendships and finding the companionship he yearned for. "I sat in the same place at the same table every day with five other guys," he recalls fondly. Edward attended the Lunch Café until a stroke restricted his mobility.
Now, he is delighted to receive Meals on Wheels deliveries to his doorstep. "Home delivery is a blessing. I encourage everyone that needs help to reach out," says Edward. "The quality of the food is great, and it comes in a timely manner."
"I encourage everyone that needs help to reach out. There are many people willing to help one another at Meals on Wheels OC." — Edward