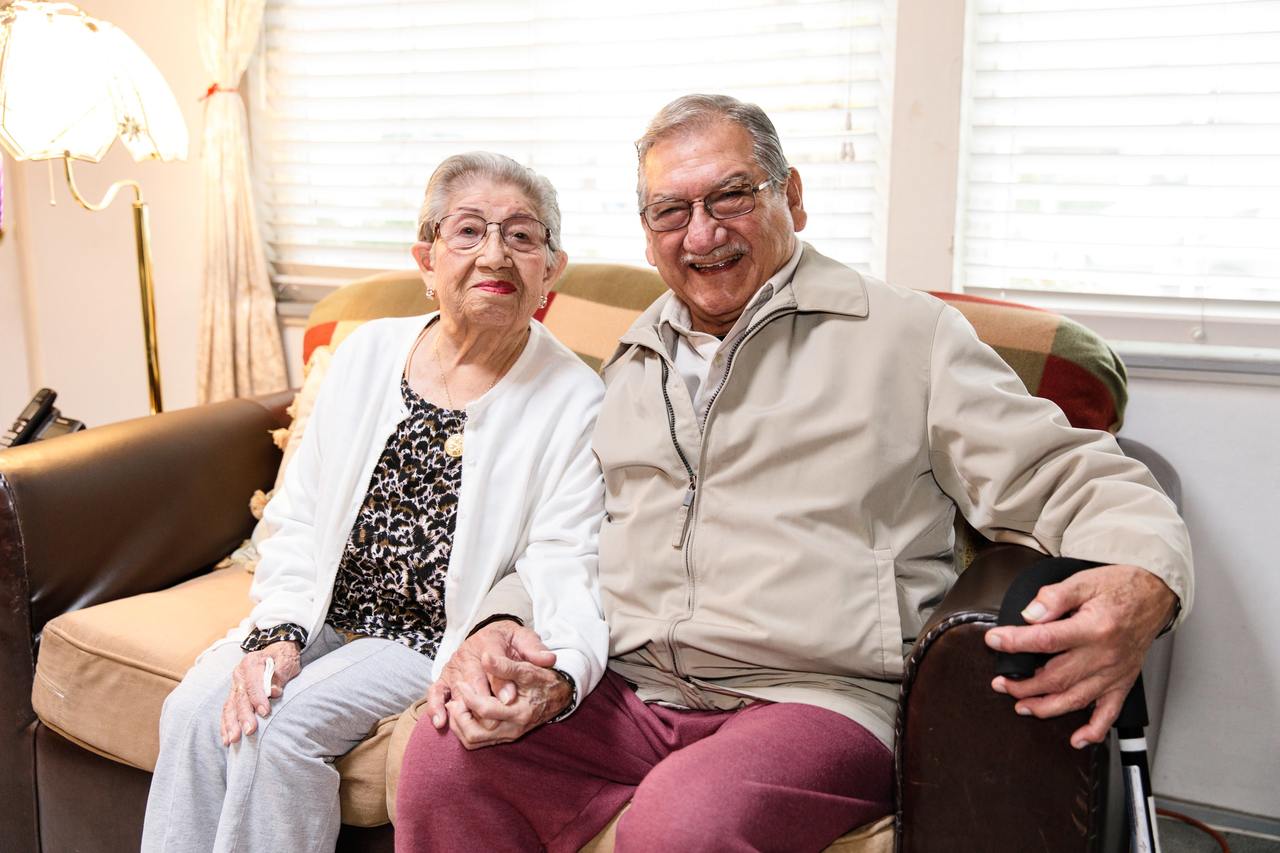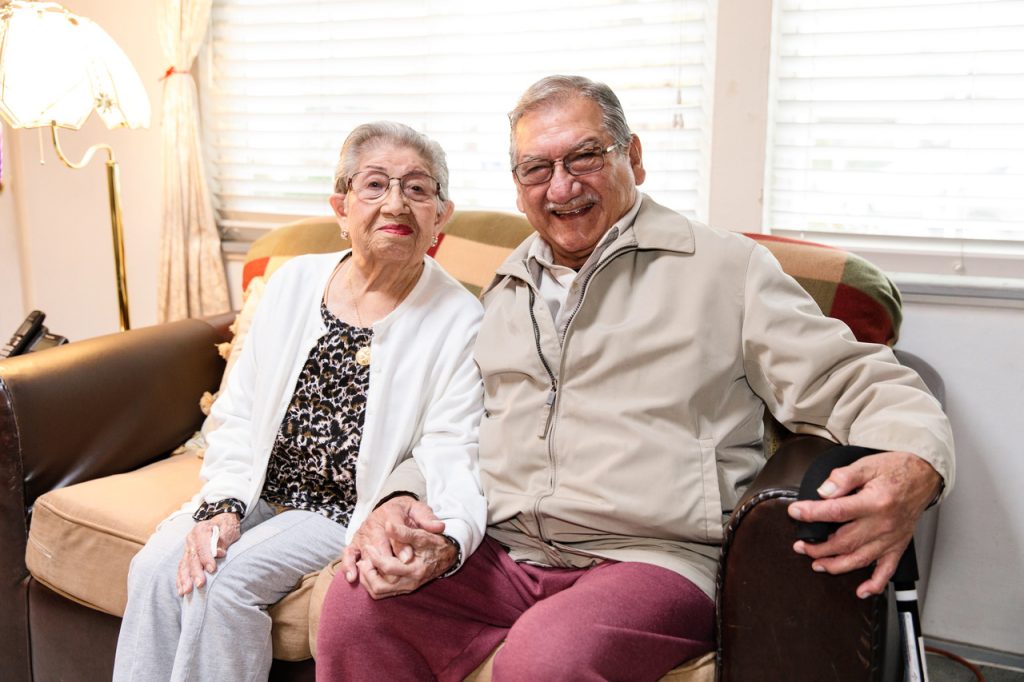 Robert and Beatrice
After a 30-year career as a firefighter, Robert knew what it felt like to be fit and healthy but struggled following three knee replacement surgeries. His wife, Beatrice, was also experiencing multiple health and mobility challenges. The couple knew they needed help meeting their nutritional needs but didn't want to disrupt the lives of their adult children by asking for help. "Independence is important," Beatrice said. "I don't like to depend on our kids. They have their own lives." When the couple's physician suggested they try Meals on Wheels, the pair discovered the perfect way to get the nutrition they needed without involving their family. "Before we contacted Meals on Wheels OC, we weren't eating right. We tried our best but depended on processed food and takeout," Beatrice recalled.
Since starting Meals on Wheels, Beatrice has lost 67 unwanted pounds. She said, "Doctors can't believe the change in my blood counts. They say I am on a great track. I used to be bedridden but no longer. I am determined to keep doing better."
The 62-year-old also reports feeling more relaxed since starting the meal program. "Meals on Wheels relieves the stress of getting to the market and planning meals," she said. "The meal drivers are amazing," Beatrice added "They know us and are friendly."
Beatrice hopes sharing her story inspires others. She said, "Don't be ashamed to reach out to Meals on Wheels for help. Don't let pride get in the way. It is a blessing and a privilege to have help from Meals on Wheels OC."
**For privacy purposes, persons shown in this photograph are not actual clients.