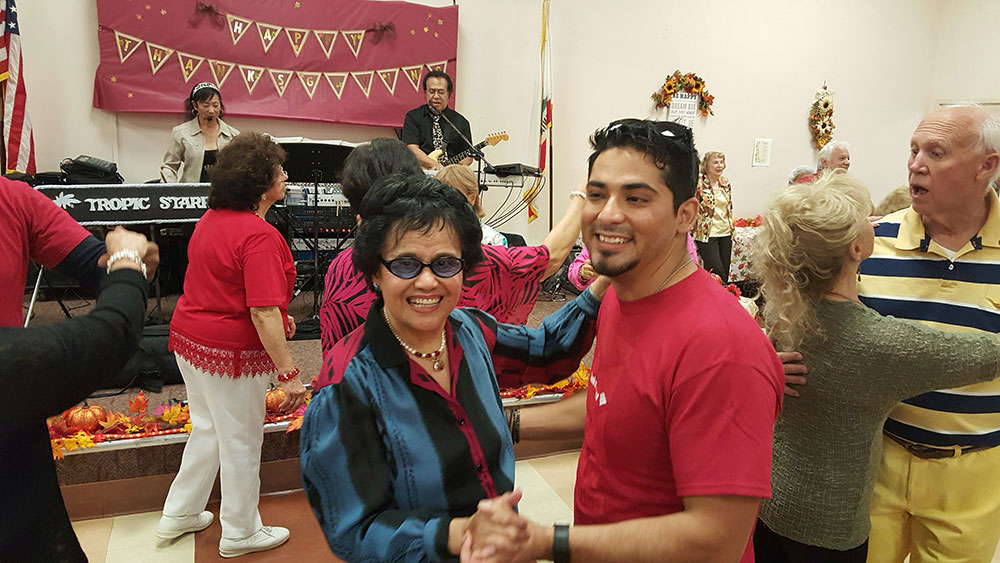 Meals on Wheels Orange County is preparing in the event there is an increased need for short-term volunteer home-delivery drivers to deliver meals to homebound older adults during this time of crisis.
Meals on Wheels OC serves cities in central and north Orange County. If you would like to be added to the interest list, please follow the SIGN UP button below.
Due to COVID-19, ALL other volunteer opportunities are on hold until it is safe for the well-being of the community. Thank you for your support and understanding.
Meal deliveries are made Monday through Friday between 9 am to 12 pm. A valid California driver's license and background check are required and have a cost of $20.
Join a community of over 650 volunteers who together create a vital network of support for older adults in Orange County. Meals on Wheels Orange County volunteers give a combined total of over 8,800 hours of their time each month to the frail, lonely, and isolated older adults living in our community.
Pick up meals from local senior or community center and hand-deliver them to seniors' homes.  Weekdays between 9:00 & 11:00. Each route takes about 1 hour to complete. Background check required.
Greet senior guests and register them for lunch at a senior center near you.  Assist our staff with preparing food and serving lunch to seniors. Join us weekdays between 10 a.m. and 1 p.m.
Visit a lonely homebound older adult in need of companionship or a helping hand.  Fit visits into your schedule. Typically one hour a week.  Background check required.
Assist at Adult Day Care Center with activities or office work.  Weekdays between 9 a.m. and 4 p.m. in Santa Ana, Anaheim or Buena Park.  Background check is required, TB test may be required.
Let a senior know they are not forgotten by providing a small holiday gift to a low-income senior. It is sometimes the only gift they receive from anyone.
Donate 1 day of meals for a senior in need. Your donation will brighten their lives by giving them the nutritious meals and friendly interaction they need. Donate today.
Gain valuable experience in case management, adult day care, food and nutrition, human services, communications and more.  Background check required.
Together we can be the voice for seniors in need. Become an advocate and help us speak out for those who can't speak for themselves. Speak out for seniors.
Just One Hour Changes a Life for Good
In just one hour a week Meals on Wheels Orange County volunteers make a big impact on the every day lives of older adults in Orange County.  In one hour you can
Deliver a nutritious meal and a friendly check in
Dispense cheer and companionship as a friendly visitor
Serve a nutritious lunch to older adults at a nearby senior center
Assist in a social activity at an Adult Day Program
Sign Up to be an Approved Volunteer
Saluting Service to Seniors
Servin' Up Smiles
Featured Volunteer Spotlight
Richard has been volunteering for Meals on Wheels Orange County at the H. Louis Lake Senior Center in Garden Grove for the last two years.  He prepares the food in the kitchen that is served to an average of 75 seniors every day, M-F.  However, on Wednesdays when they have live music and dancing, there can be up to 120 people in attendance for lunch!  Many languages are represented at this center including; English, Vietnamese, Korean, and Cantonese.