This November, you're going to want to save some of your Thanksgiving turkey for this yummy dish!  Our Registered Dietician, Anna Hamada, suggests serving these with whole wheat garlic bread and a tossed green salad with light Italian dressing.
Turkey Stuffed Bell Peppers
Serves: 2
Ingredients
1 large bell pepper, any color
1/2 cup cooked brown rice
5oz lean ground turkey
1/4 medium onion, chopped
1 1/2 garlic cloves, peeled and minced
1/2 tsp cumin
1/2 tsp Italian seasoning
1/4 tsp freshly ground pepper
1/2 medium tomato, chopped
1/2 cup marinara sauce, lower sodium
1/8 cup grated Romano cheese
non-stick cooking spray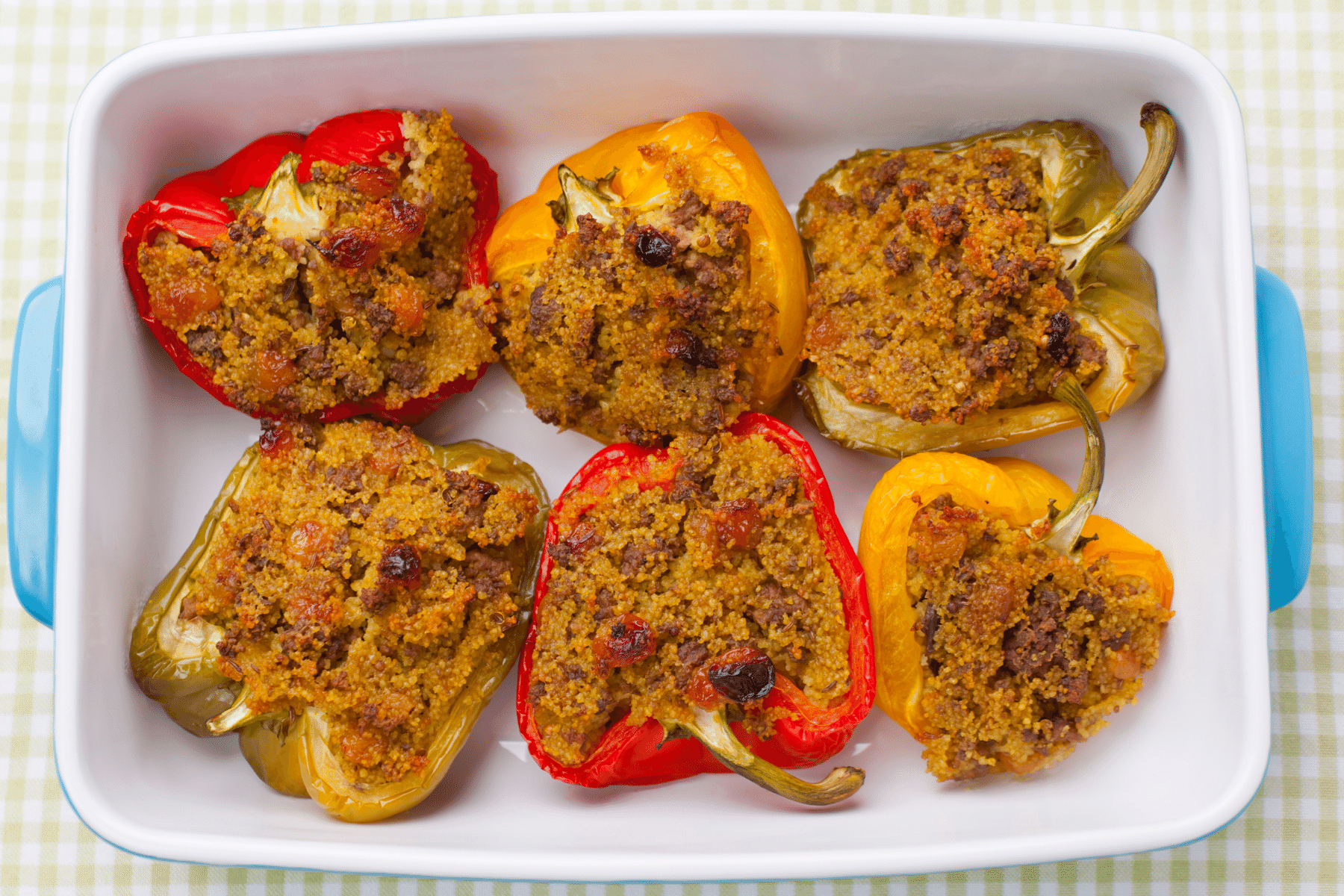 Directions:
Preheat oven to 325°F.
Spray a non-stick cooking pan with the non-stick cooking spray. Cook the onions and turkey together in the pan until the onions are cooked and the turkey is no longer pink.
Cut each bell pepper in half lengthwise and clean out seeds and ribs.
Mix turkey/onion mixture together with the rice, and add the seasonings and tomato.
Put pepper halves in a baking dish and stuff with the turkey mixture.
Top each half with 1/4 cup marinara sauce and sprinkle each half with the cheese.
Bake uncovered, for 20-25 minutes or until vegetables are tender.
 Nutrition Information: 249 calories, 18 grams protein, 22 grams carbohydrates, 9 grams fat, 3g saturated fat, 0g trans fat, 63mg cholesterol, 137mg calcium, 257mg sodium, 392mg potassium, 454 IU Vitamin A.