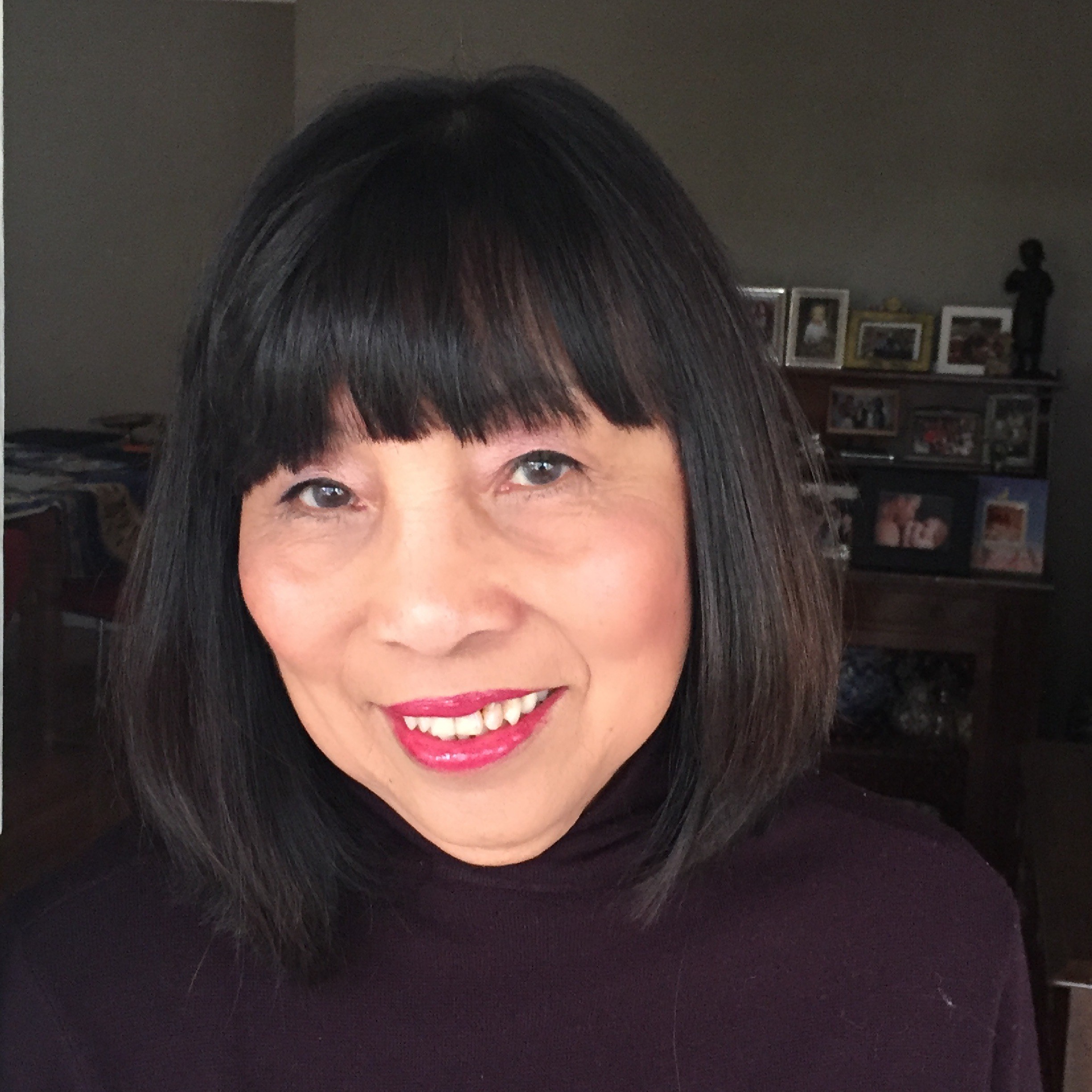 Long before it hits the plate, each Meals on Wheels OC meal has gone through an extensive development and testing process. Registered Dietician, Food Safety Administrator, and self-described foodie Anna Hamada uses her expertise and passion for food to build recipes that are not only nourishing, but taste good too!
We sat down with Anna and learned about the importance of food and community, senior nutritional needs, and how to make healthy foods more exciting.
MOWOC: Tell us about your background and how you became a Registered Dietician.
Anna: Growing up, my father was a pastor and was always inviting overseas students to our home for a meal. He was a fabulous cook and I often found myself helping him in the kitchen. I loved how food brought people together and provided a little sense of home for these foreign students.
Later I started school at UCLA and was planning to become a doctor. However, when I thought about what I enjoyed most, it was food! Food not only nourishes the body but also fosters relationship and community. Becoming a dietician seemed like the perfect fit. It allowed me to continue my studies and also educate people on the foods that best suit their dietary needs. I earned my Bachelor of Science degree in Nutrition at UCLA, then went on to complete a Dietetic Internship at Cincinnati General Hospital in Ohio. I worked as the Assistant Research Dietician in the Research Unit after graduating from the internship program, and eventually started Food & Nutrition Management Services, Inc. Now we provide consulting services to various hospitals, residential care facilities, government programs, and more.
What are some things you consider when developing menus for Meals on Wheels OC?
Seniors have specific nutritional needs, so we make sure they are getting essential nutrients that may be missing in their diets. The meals also have to fall within the recommended total calorie range for seniors and have the proper balance of protein, carbohydrates, and fat. Including foods with a higher water content is important too, because the sense of thirst may decline with age and can lead to dehydration – one of the main causes of hospitalization for older adults. It really is a science!
Variety is also key. I'm a foodie and am exposed to different cuisines through reading cookbooks, traveling, and dining out, and I love to introduce new meal items to our clients. We always test recipes before putting them on menus to make sure they taste good, and appearance and nutritional quality are most important.
What is your favorite meal that you've developed for Meals on Wheels participants?
A few personal favorites are Pasta with Butternut Squash and Feta, Harvest Salad with Cranberries and Almonds, and Cranberry Basil Chicken Salad with Yogurt Dressing.
What are your top tips to add a bit of excitement to meals without making them unhealthy?
Try to jazz up plainer meals with high-nutrient items. Add chopped nuts and berries on top of low-fat yogurt. Create a charcuterie board with fresh fruits such as apples, pears, grapes, and cherry tomatoes with low-fat cheese and dried fruits. Pair apple slices with a small amount of almond butter, or sprinkle air-popped popcorn with nutritional yeast or parmesan cheese. Eat what makes you happy, just keep the serving size in mind. A handful of baked corn tortilla chips or a small portion of frozen yogurt or even ice cream can be a tasty and healthy treat. Portion size is the key to stay healthy.
Which vitamins and minerals are most important for healthy aging?
Here are the top 12 nutrients seniors should make sure are included in their diets:
Vitamin B12 – Needed to maintain healthy nerve and blood cell function and create DNA. Found in fish, meat, poultry, eggs, and milk products
Folate – Used to make red and white blood cells and produce DNA and RNA. Food sources include fruits, vegetables, and fortified breakfast cereals
Calcium – Essential for building and maintaining bone structure. Seniors have an increased risk of fracture if calcium is lacking in their diets. Can be found in dairy, leafy greens such as kale and broccoli, and fortified juices
Vitamin D – Helps the body absorb calcium, maintain bone density and prevent osteoporosis. Naturally occurs in salmon, tuna, and eggs; can also be found in some fortified foods
Potassium – Helps to reduce high blood pressure and lower the risk of kidney stones. Food sources are fruits and vegetables such as bananas, prunes, plums, and potatoes
Magnesium – Involved in more than 300 physiological processes in the human body, supports immune system function, heart health, and bone strength. Food sources include fresh fruits, green vegetables, nuts, and whole grains
Fiber – Critical for healthy digestive tract function. Find fiber in whole grains, nuts, beans, fruits, and vegetables
Omega-3 Fats – Reduce symptoms of Rheumatoid arthritis and slow down age-related macular degeneration. Aim for at least 2 servings per week of fish, nuts, some fortified foods, and plant oils such as flaxseed or soybean oil
Water – Sense of thirst may decline with age, leading to dehydration. Drink 6-8 glasses of water or non-caffeinated beverages daily. Low-sodium soups or homemade popsicles made from a mix of fruit juice and water are also a tasty way to get more fluids each day