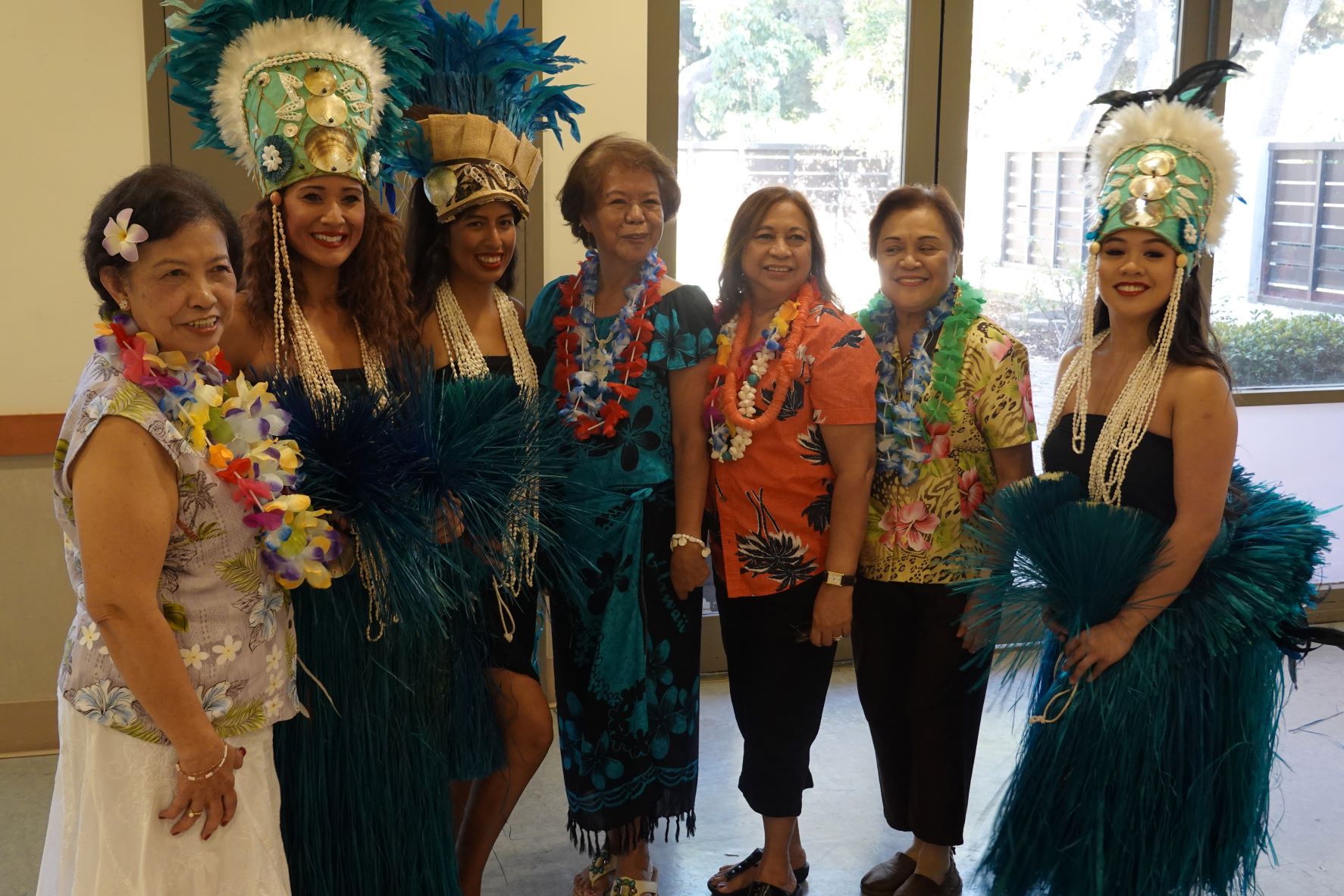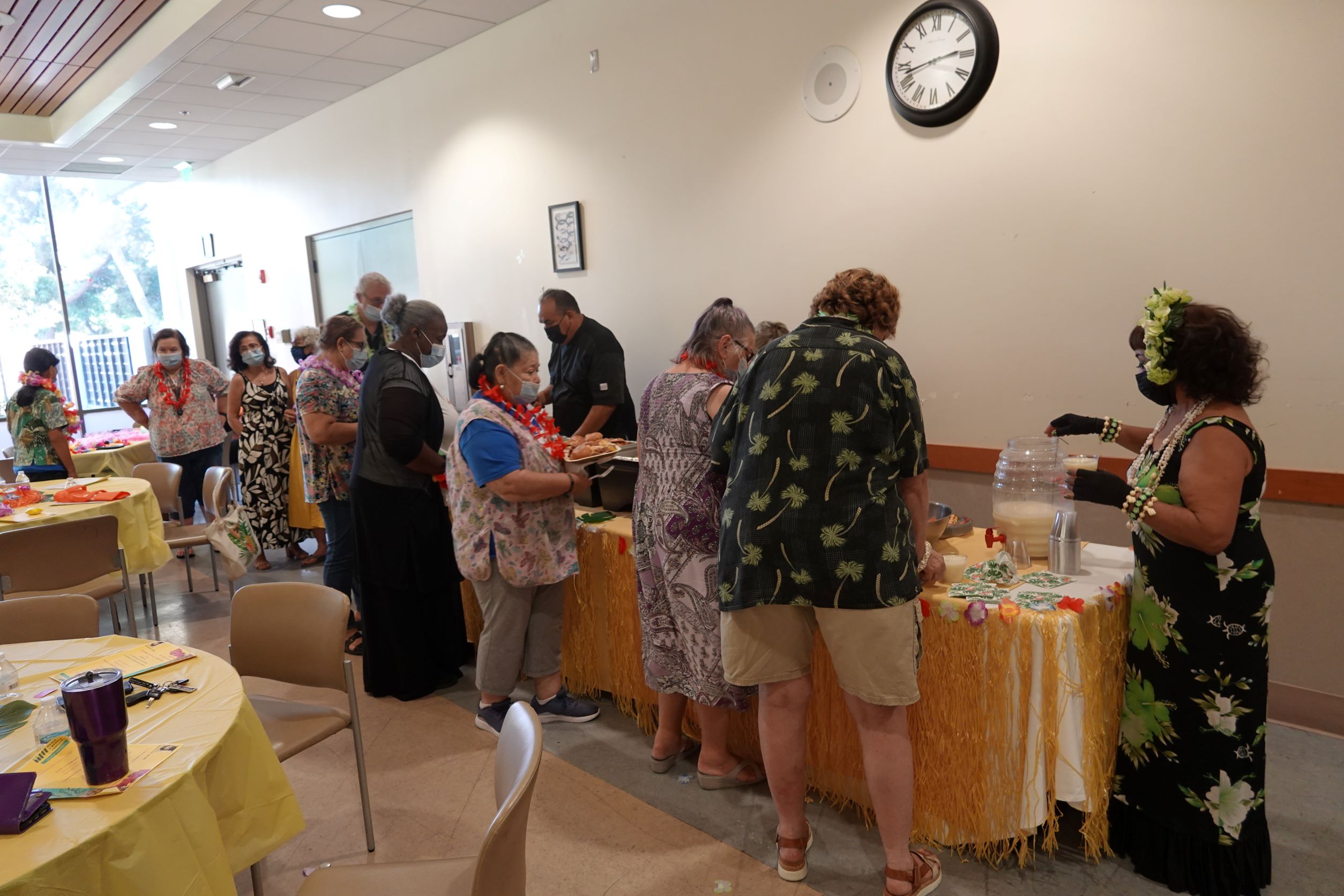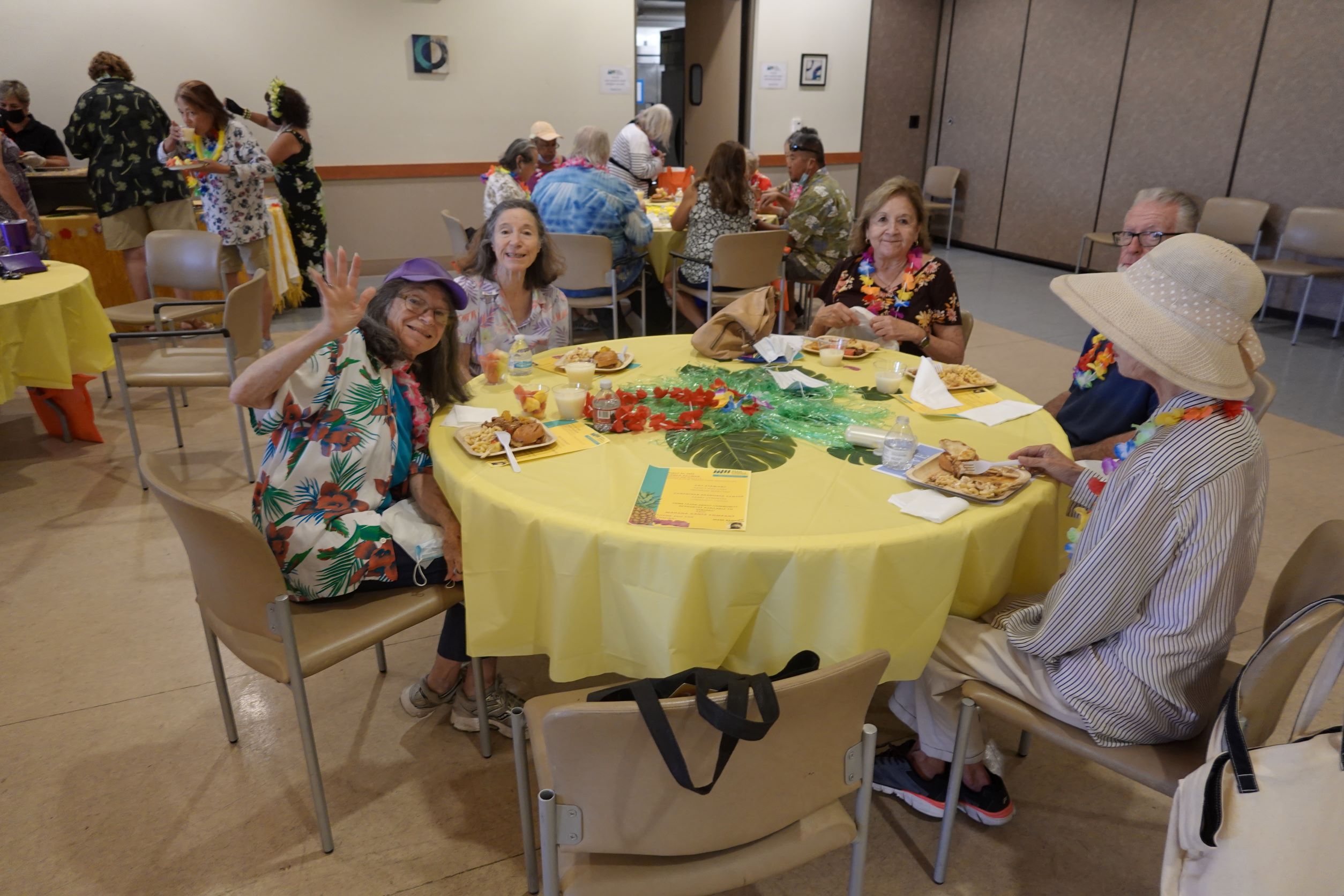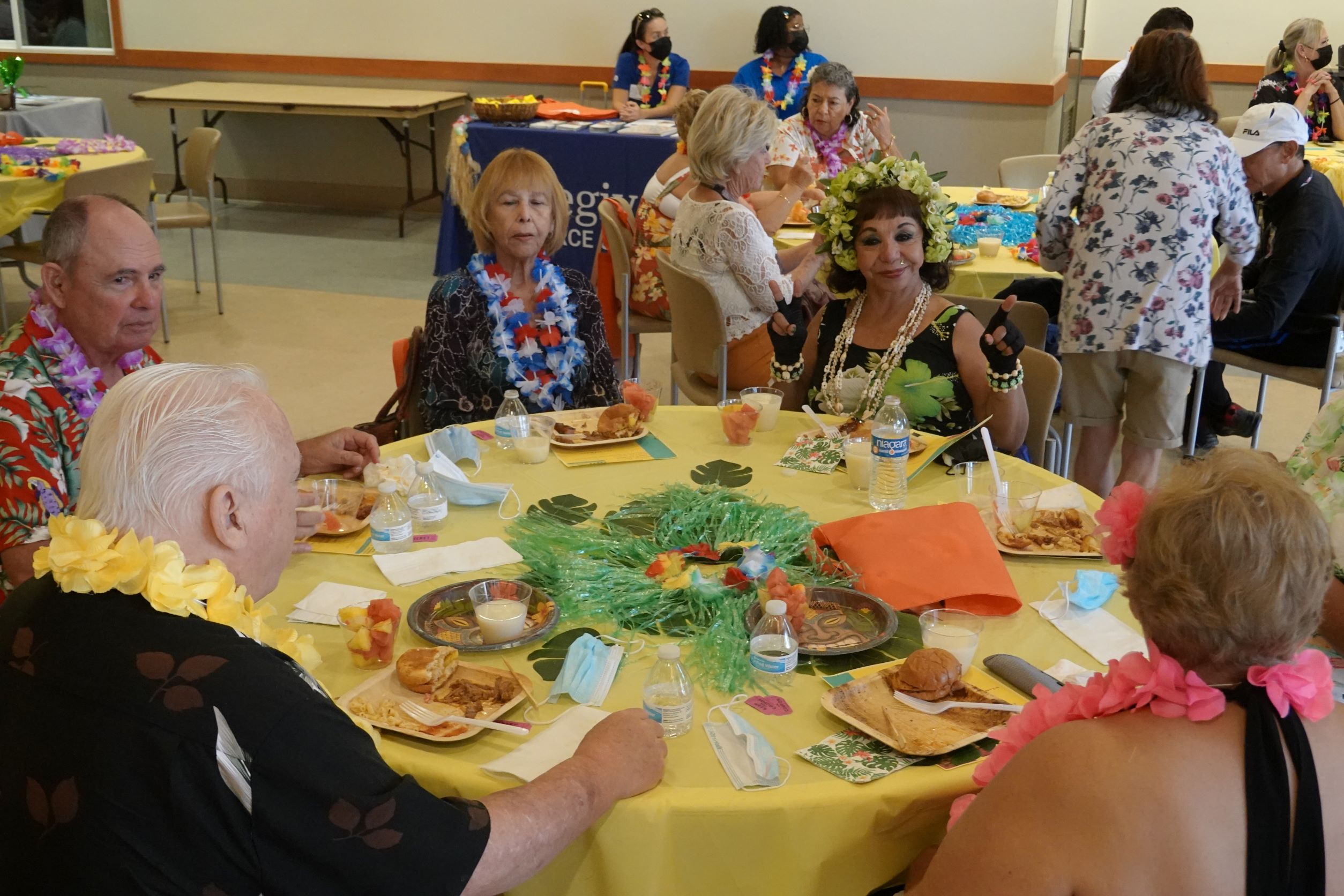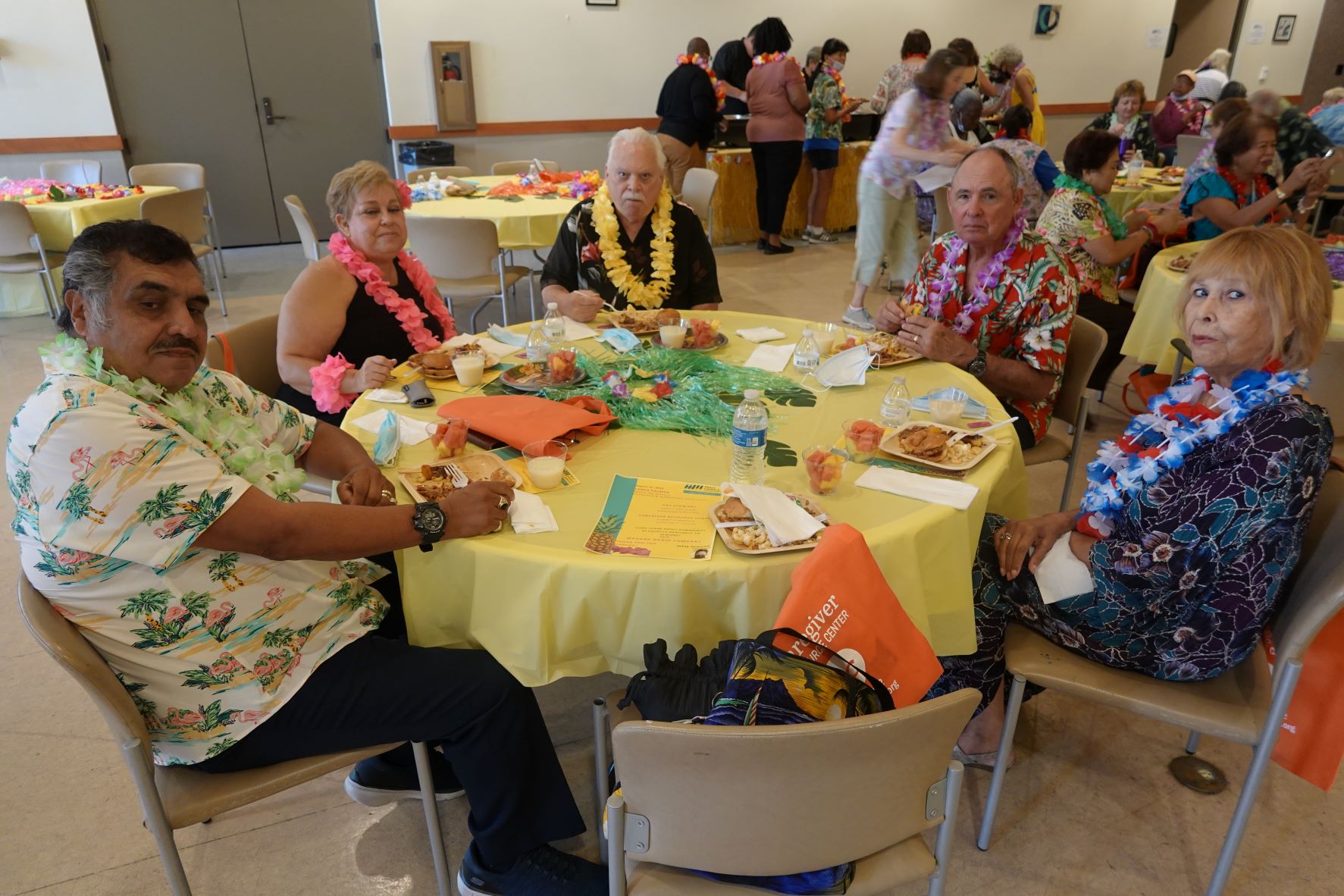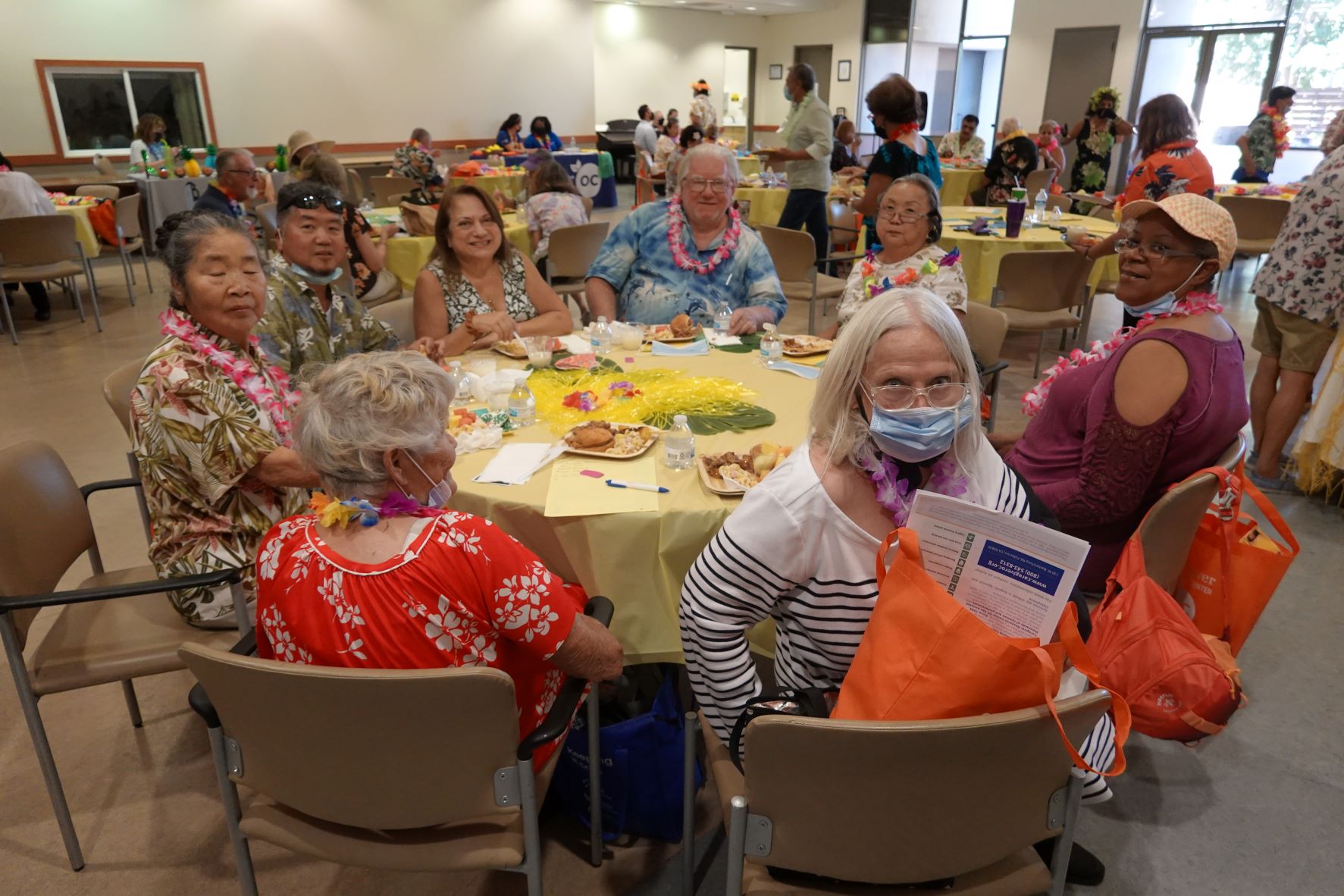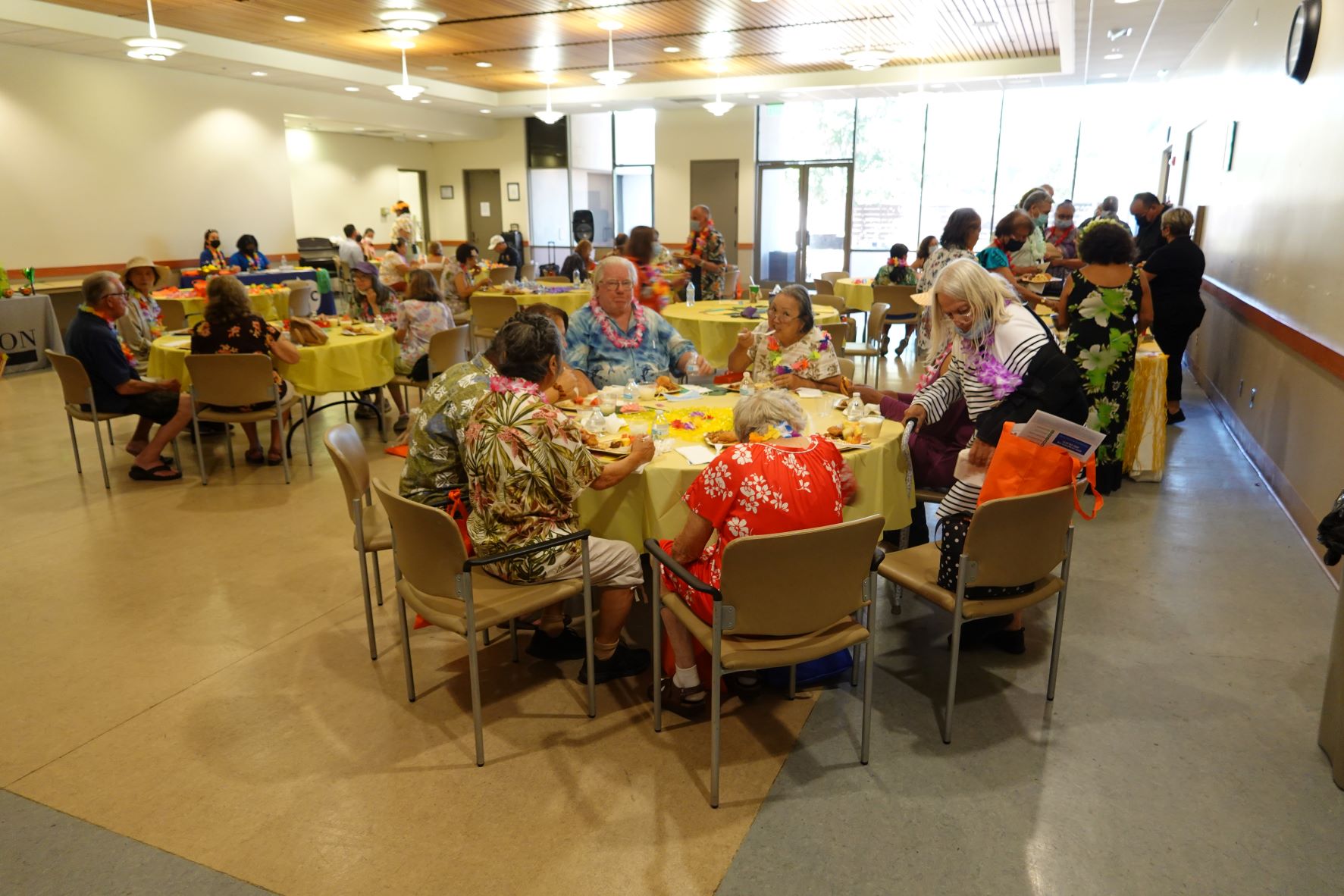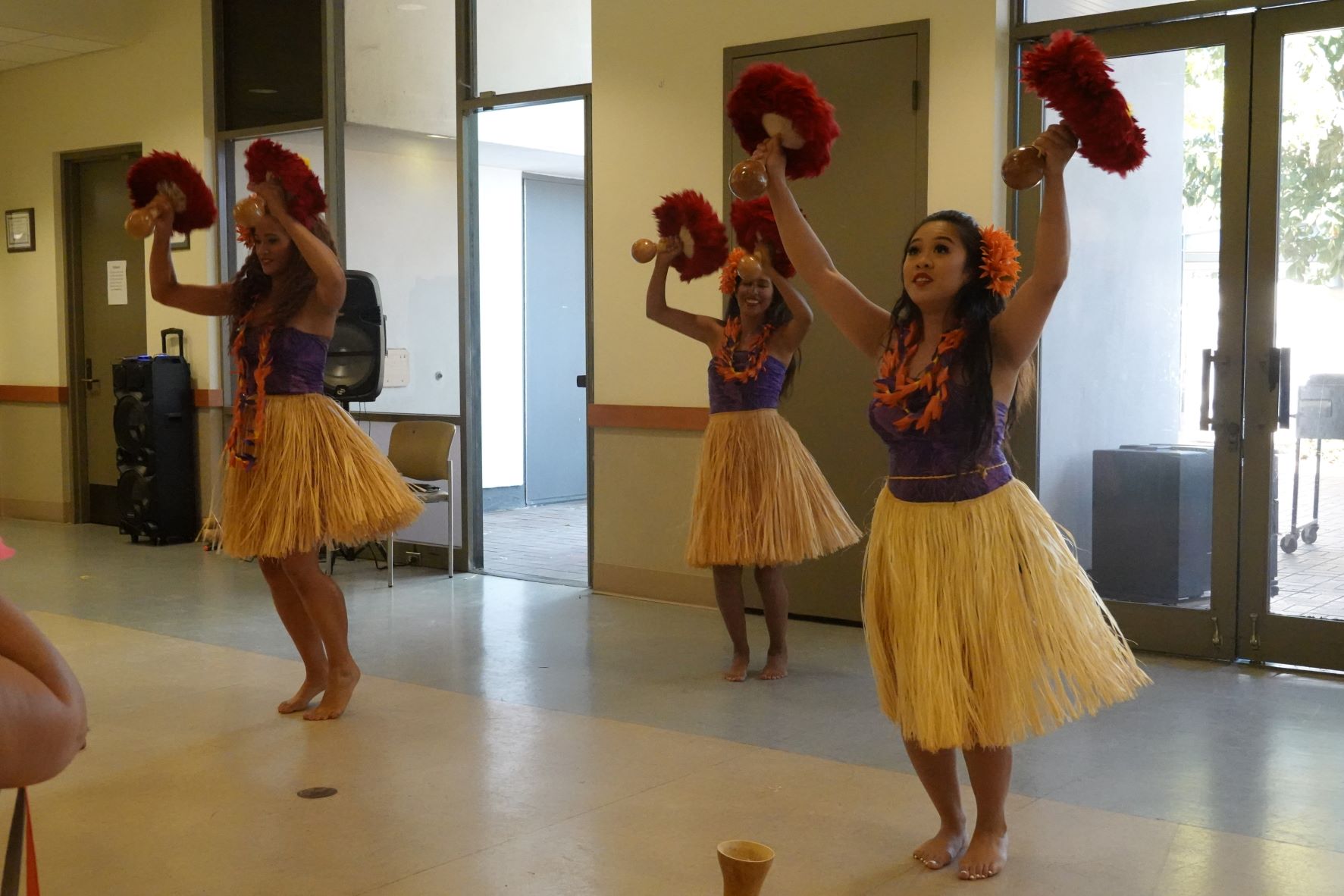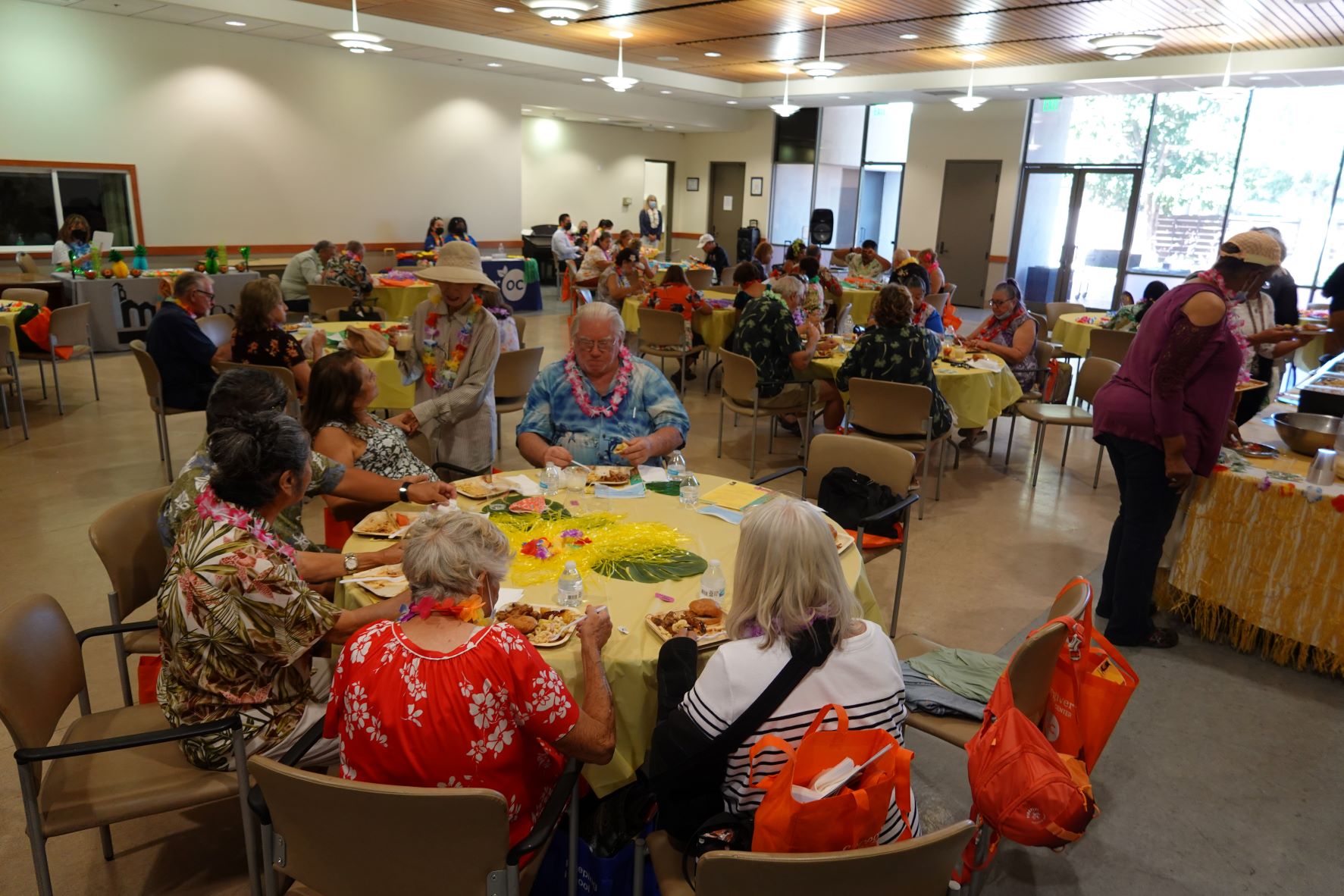 On August 31st, Meals on Wheels OC Adult Day Services and the Buena Park Senior Center hosted a Hawaiian luau to celebrate the reopening of our Adult Day Health Center. Guests enjoyed raffles, food, and a special appearance by the Mahana Dance Company.
About Our Adult Day Centers:
Adult Day Services are community-based services that support both the medical and social needs of individuals who are living at home, but need daytime assistance for their health and safety.
Each of our Day Services centers offers a unique set of services to meet your needs in a friendly neighborhood setting. You'll find warm attention, social activities, and compassionate care for those with a disability or who are aging, as well as personal attention to daily medical routines. A choice of activities, exercises and social interaction helps maintain physical and mental health and makes it possible to remain living at home.
Your family member is safe, socially energized and receiving needed nutrition and medical attention during the day.
Visit our website at mealsonwheelsoc.org/senior-services/adult-day-services/ for additional information about our locations and services available for older adults.