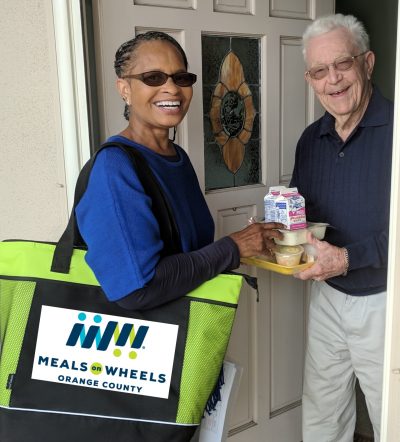 Our Meals on Wheels (Home Delivered Meals) program has a limited capacity. Submitting an interest request does not guarantee an individual will meet eligibility criteria for the program.  We deliver Meals on Wheels in Central, North and West Orange County:
Anaheim – Brea – Buena Park– Costa Mesa – Cypress – Fountain Valley – Fullerton – Garden Grove – Huntington Beach –
La Habra – Orange – Santa Ana – Seal Beach – Stanton – Tustin – Westminster
Meals on Wheels delivers support
to keep seniors living in the homes they love.
say it improves their health
say it lets them remain living at home
say it makes them feel more secure
Meals on Wheels: Much more than a meal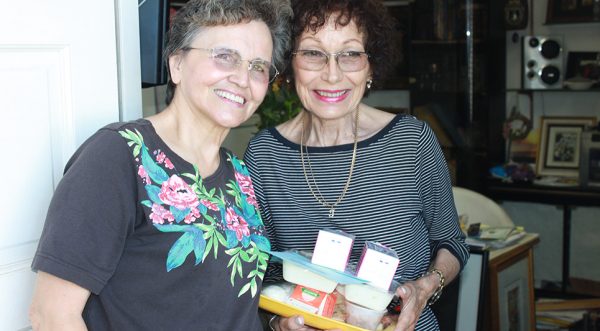 Meals but so much more:
Nutritious Meal: Healthy eating is the very foundation of good health, a strong immune system, feeling good and managing health conditions. We deliver three nutritious meals each day to your door.
A Friendly Face: Our caring Meals on Wheels volunteers deliver a smile and a friendly chat with your meal.
Safety Check: A daily visit means someone is making sure all is well or that in case of an emergency or problem medics will be called and families are notified.
Daily Meals include breakfast, lunch, and dinner Monday – Friday.
Each meal is cooked by Meals on Wheels Orange County staff in our 22,000 square foot kitchen in Anaheim.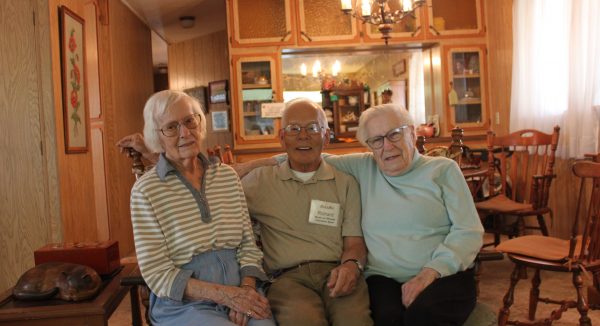 Meals on Wheels Orange County means there is a caring person paying attention to your wellness and providing you connections to community services.
Wellness assessments: Quarterly home visits and telephone contact with a Meals on Wheels Orange County Case Manager.
Home safety: Modifications and assistive devices to help keep your home a safe place.
Personal Care/Homemaking*: Basic personal care and homemaking assistance for participants who qualify.
Referrals: Referrals to community services such as caregiver respite, home health evaluations, or other needed services.
*when funding is available
Client Contributions
The suggested contrition for the Meals on Wheels program is $5.25/day. No individual is turned away due to an inability to make a contribution. Any contribution, no matter how large or small, helps Meals on Wheels Orange County continue to bring Meals on Wheels to Orange County older adults.
"It's the worst thing that can happen to you. [Losing the ability to drive] was the hardest thing outside of losing my wife. You're completely dependent on somebody else to get you where you want to go. It's very hard to lose that license."
Clyde could no longer get himself to the store or prepare meals. He anguished over whether he could remain living in the home he loved. Clyde's sister checked in with Meals on Wheels Orange County. "I was having trouble [Meals on Wheels] came out and talked to me and signed me up. It's been the greatest thing ever to happen."