As the pandemic surged this past year, food pantries and other similar nonprofits experienced debilitating shortages, struggling to supply nourishment to the individuals who depended on them. When the Dayle McIntosh Center (DMC) voiced a need to provide food resources to their participants with disabilities, our Adult Day Health Care Center (ADHC) staff knew we could partner to accomplish our shared goals. Thankfully, special government funding through the CARES Act made it possible to form a temporary partnership to provide and deliver nutritious meals to DMC clients in need.
Storm, a DMC client, is especially thankful for the partnership. "I caught COVID and was very sick. I live alone and don't have anyone to help me, so I called the center and Meals on Wheels delivered to me the very next day. This program literally saved my life."
Working together is vital and we are proud of our partnership with DMC in our continued efforts to erase food insecurity, especially during these trying times.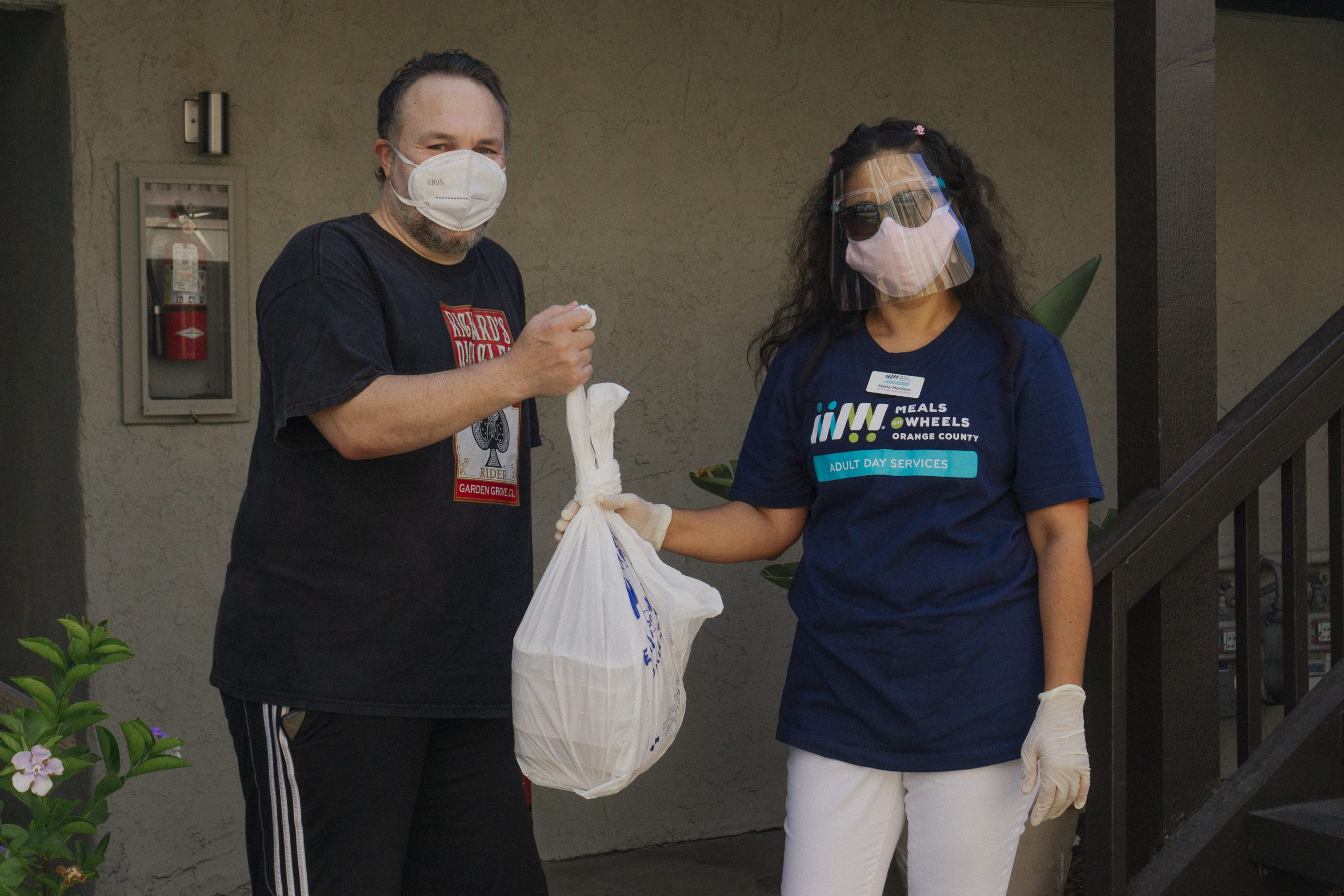 Storm receives weekly meal deliveries from Meals on Wheels OC