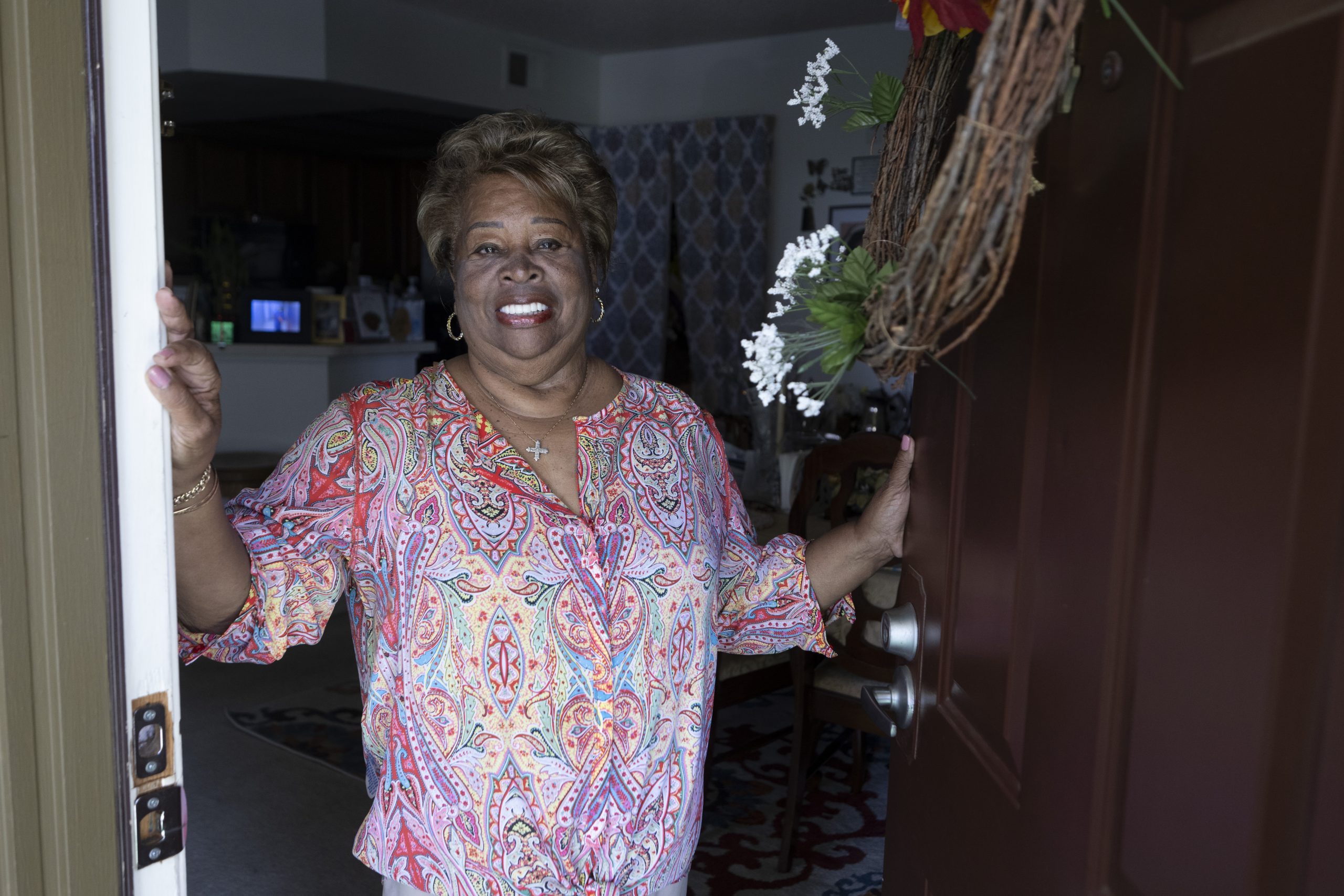 "After the fall [in the shower], I was in so much pain," says Marlena, 81. "I was only eating soup because it was the quickest thing to prepare." As a retired nurse, Marlena knew she needed better nutrition than soup alone could provide, but she was physically unable to drive to the grocery store and shop, let alone prepare a complete meal for herself. Everything changed when a friend suggested Marlena try Meals on Wheels Orange County.
Marlena began receiving nutritious meals she could microwave and enjoy with ease. The meals — prepared in Meals on Wheels Orange County's own 22,000 square foot kitchen — meet 100% of the recommended dietary allowance, are quick to cook, and don't require extra dishes or cleanup. They are the perfect solution for Marlena!
Marlena is also grateful for the companionship of the cheerful volunteers who deliver each meal. The personal interaction breaks up her isolation and brightens
otherwise lonely days. "The volunteers are all so nice. We laugh and talk. They always have something nice to say," she adds. Recently, Marlena fell a second time, but with the help of Meals on Wheels Orange County, she continues to live independently in the home she has loved for over 17 years.
"Meals on Wheels helps me so much," she says. "They give you a balanced meal, and it helps with the food bill, which is important because Social Security doesn't go far, and it's expensive to eat well. I get plenty to eat."