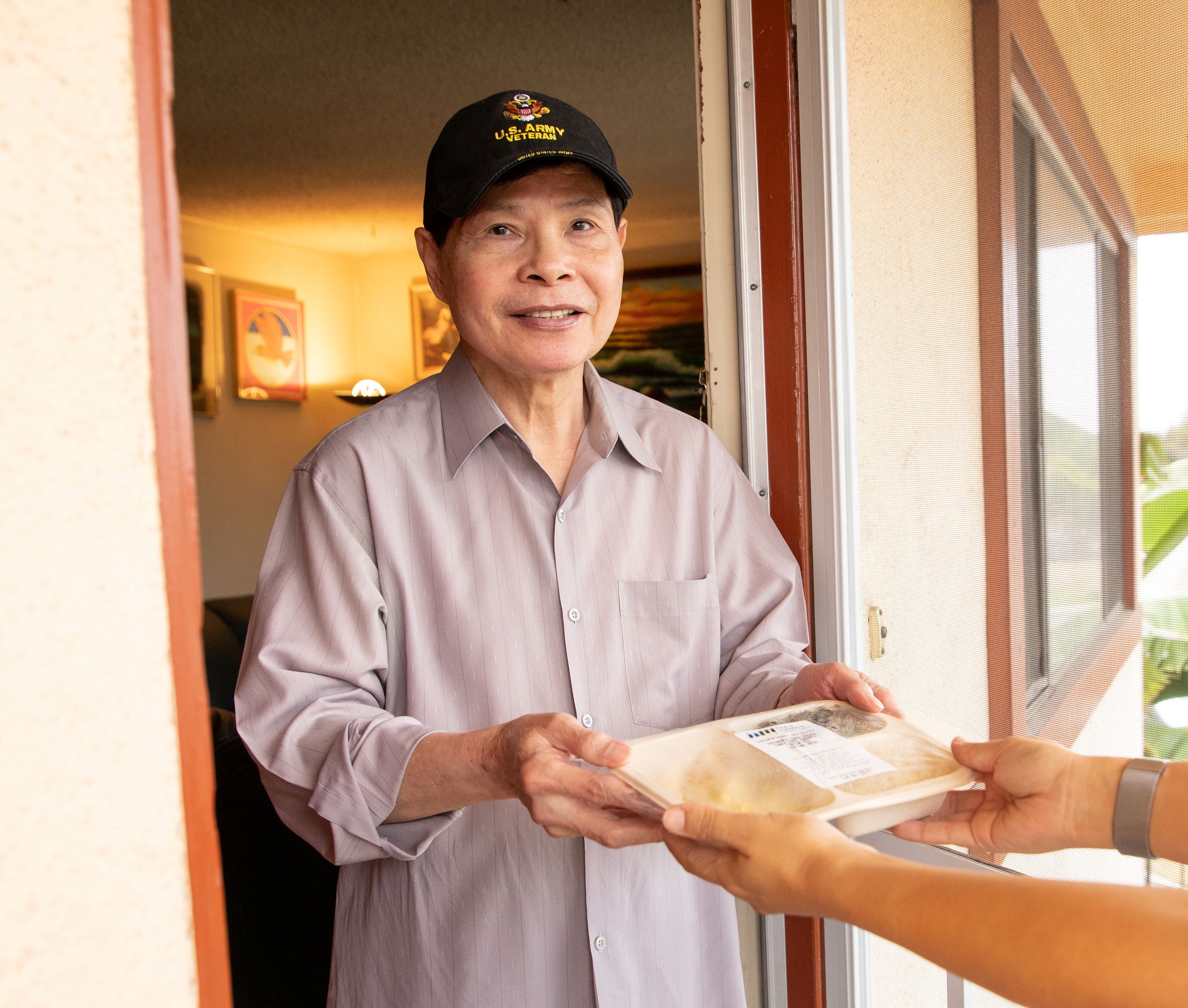 John, 68, is a fighter. His heroism during the Vietnam War put him in the hospital for months and left him with debilitating injuries. Yet, he continues to fight. Today, however, John faces significantly different battles.
Two years ago, this decorated veteran was diagnosed with cancer. The impact on his health was only worsened by John's poor daily nutrition.
His injuries and health struggles prevented him from shopping or preparing meals for himself, so John was forced to use his limited budget to pay someone to purchase and deliver his food. The added expense made it impossible for him to afford all his medications, but since he didn't have the benefit of support from family or friends, it seemed his only choice.
Thankfully, John discovered Meals on Wheels Orange County just when he needed us most.
While watching TV, John was thrilled to learn that his nutritional needs could be met with our regular meal deliveries. He called the number on his screen, and in just two weeks, cheerful volunteers began delivering regular, complete meals to his doorstep.
"It is very healthy food, and with the money I'm saving, I can afford my medicine!" says John. Since he began enjoying the nutritious meals, John reports that his high blood pressure has dramatically decreased. "Thank God and thank you, Meals on Wheels!" he adds.
John has realized that he is not fighting alone — he has us and you by his side, and he is deeply grateful.
Many of the older adults we nourish and support are veterans. The programs you make possible are a tangible way to thank these selfless men and women for their service and to honor those who have sacrificed so much for our freedom.
"Meals on Wheels helps a lot of people with a lot of different circumstances. I hope people will get involved. We need their help." – John