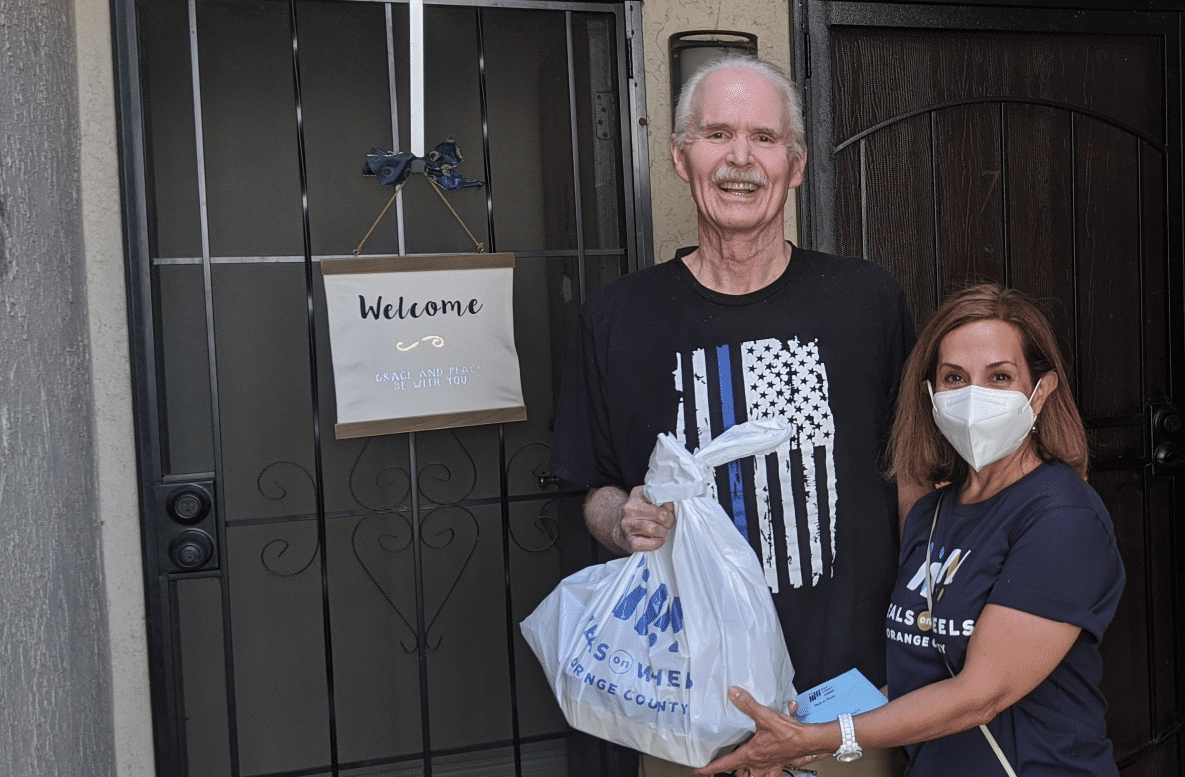 Fariba delivers meals to Steve, who considers her a friend. They enjoy talking about sports and the game show, Jeopardy.
Meet Fariba Toofanian – Meals On Wheels OC Board Member and Volunteer
Q: How did you connect with Meals On Wheels OC?
A: My mother volunteered for Meals On Wheels in Toronto, Canada. She was a generous and giving person. She always emphasized the value of companionship in addition to the meal, and she found that very rewarding. That always stuck with me. So, when asked to become a Meals On Wheels Advisor, then a Board Member, I jumped at the chance!
Q: Does volunteering inform your board service?
A:  Absolutely! I get to see firsthand who I am working for, to understand who I am serving and know their needs. I get to see the Meals On Wheels OC mission in action. I also see the extent of the operations behind the meal preparation, which is a daily overnight effort to ensure that fresh, high-quality nourishment is ready for delivery. It's 100 percent dedication and love.
Q: What would you say to someone considering volunteering or partnering with MOW?
A: You will be bringing a smile to someone's face. For young people who want to support an issue: Seniors are a big part of our community and the population is growing. Giving a few hours per week of your time will make a huge difference in the well-being of a grateful older adult.