There's no hiding from the pumpkin spice craze during September and October, but here's a healthier twist on the fall favorite.  This delicious sweet dip—developed by Meals on Wheels OC staff Registered Dietician, Anna Hamada—is sure to be a new favorite!
Holiday Pumpkin Dip
Serving size: 1 tbsp
Servings: 32
Ingredients
8 oz fat free cream cheese, softened
1/4 cup brown sugar
1/2 cup canned pumpkin, 100% pure (not mix)
2 tsp maple syrup
1/2 tsp cinnamon
1/4 tsp ground cloves
1/4 tsp nutmeg, fresh grated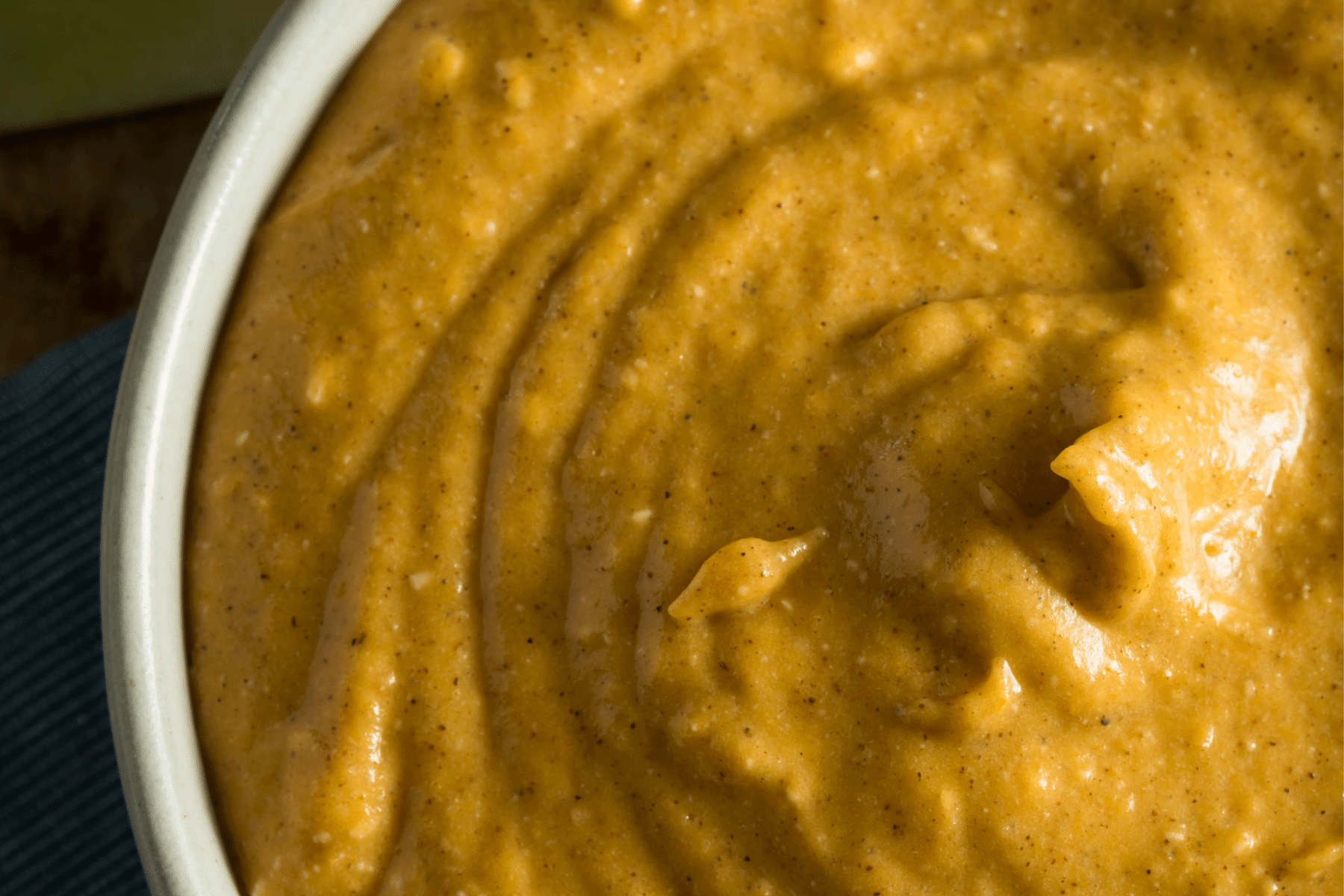 Directions
Beat together cream cheese, brown sugar, and pumpkin in a bowl with a mixer at medium speed until well blended.
Add the syrup, cinnamon, cloves, and nutmeg and beat until smooth.
Cover, chill 30 minutes.
Serve with fruit slices (apples, bananas).
Nutrition Information: 15 calories, 1 g protein, 0g fat, 0g sat. fat, 0g trans fat, 1.2mg cholesterol, 642 IU Vitamin A, 8 mg calcium, 48 mg sodium, 4 mg potassium.