Taking Action for the Well-Being of Our Seniors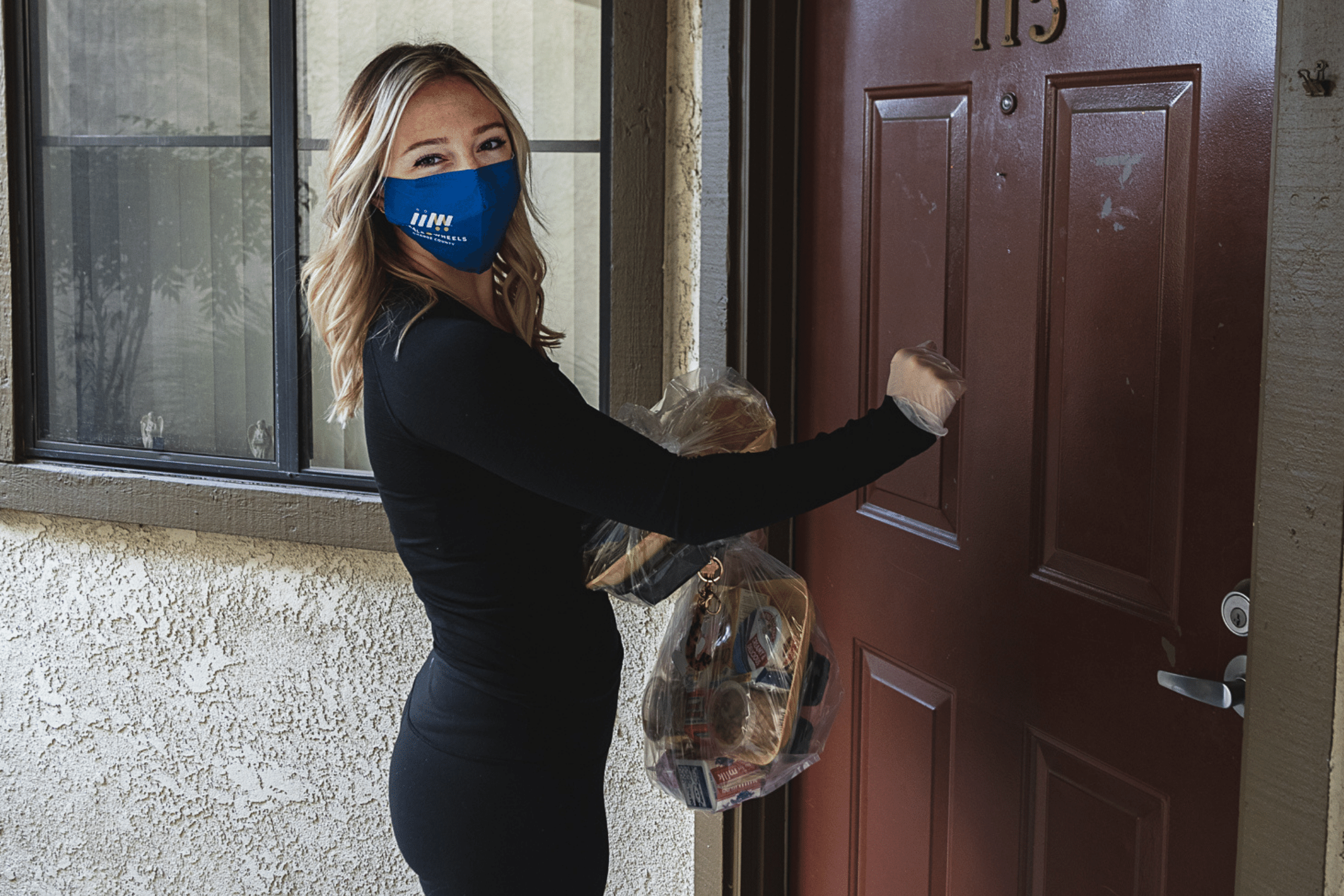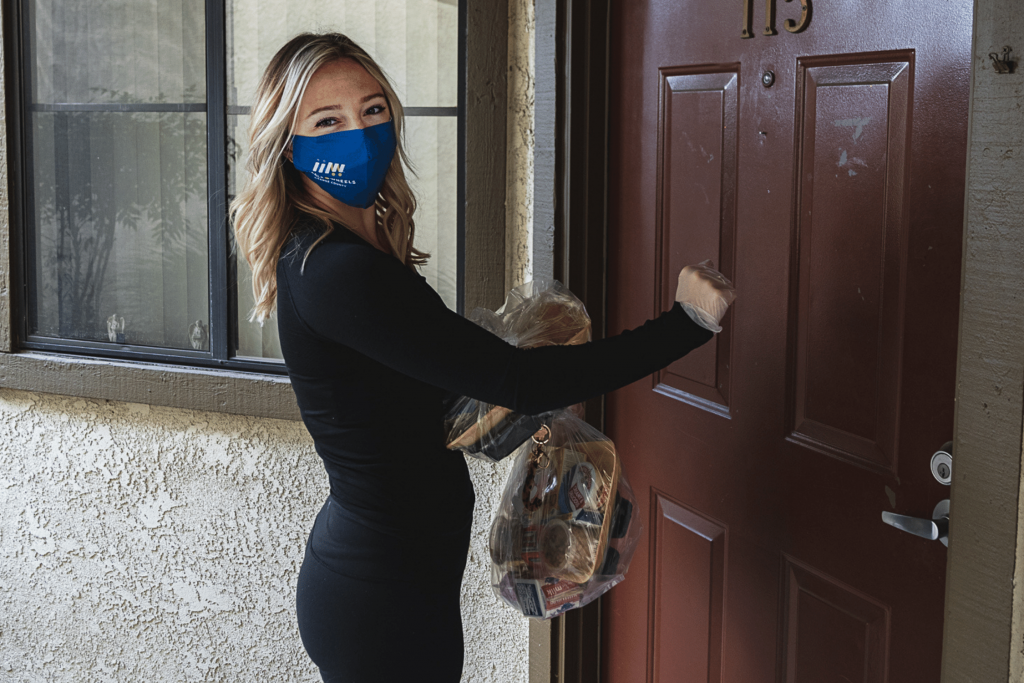 Senior Hunger & Loneliness
Being older means battling invisible barriers to being healthy, and too often, doing it alone. Many seniors here struggle behind our neighborhood doors to get enough nutrients to stay healthy. They can't afford healthy food, lose their appetite or the motivation to eat from loneliness, aren't mobile enough to get to local stores, or may be physically unable to cook.
Food insecurity and malnutrition means hunger for a senior, but it also means chronic disease and higher healthcare costs.
1 in 4 Low-Income Older Adults in Orange County Struggles with Hunger
Of all diseases in older Americans are due to lack of nutrition
Estimated cost of disease-associated malnutrition in older adults nationwide
Increase in healthcare costs can be attributed to poor nutrition
Hospitalized seniors may be malnourished adding 4-6 days to hospital stay
Loneliness is The Biggest Risk For Disease in Older Adults
Being lonely can have as much effect on the health of an older adult as smoking 15 cigarettes a day and may be more harmful than lack of exercise. UCLA researcher, Steve Cole, recently reported in a published study that "social isolation is the best-established, most robust social or psychological risk factor for disease out there. Nothing can compete."
The lonely eat fewer meals, vegetables, and calories than those who have social interaction at meals or in their day, and they are more likely to suffer falls and disease.
These isolated seniors suffer from depression, dementia, cognitive decline, and the onset of disabilities.  They are the ones most likely to experience early admission into residential or nursing care.*
The social connections that are vital for good health in older adults are lost because of mobility or transportation challenges, living alone, health conditions, lack of financial resources, divorce, or the death of family and friends.
Physicians say unmet social needs lead to worse health
are at greater risk of death
because of loneliness

of Orange County Seniors
live alone

Problems Will Increase Dramatically in the Next 10 Years
More than 10,000 adults turn 65 every day. Orange County residents over 65 will number more than 830,000 by 2050, and account for nearly 25% of the county's entire population. The fastest growing segment in our community are those past 85 and these seniors will find that daily chores become daily challenges.
Well-being is the most important factor contributing to quality of life and longevity. Physical health problems among lower-income adults, such as high blood pressure, diabetes and depression, are linked to proper nutrition, healthcare access issues, and daily emotional experience.
Plan to stay in OC after retirement
Expected growth in senior population by 2030
Live below Elder Economic Security Index
Seniors are living with a disability
Meals on Wheels Orange County Targets Malnutrition, Loneliness and Senior Well-Being

Nutritious food and social interaction is a major source of health and prevents disease.
For more than 10,400 seniors in Orange County home delivered meals, lunches at senior centers, adult day services, and friendly visitors are the difference between living in the home and community they love and living in a nursing facility.
Meals, friendly visitors, resource referrals, and day services help them cope with the three biggest threats to their health: nutrition, isolation, and loss of independence.
Meals on Wheels Orange County Clients are in Better Health,
Feel More Secure and Are More Independent
Say they have improved quality of life
More referrals to supportive services
Reduction in length of hospital stays
Say enables them to live at home
Say makes them feel more secure
Meals on Wheels Orange County Impact In Our Community
For Families
For thousands of people Meals on Wheels Orange County is keeping families together and seniors living in the community.  Meals on Wheels and lunch programs make sure our parents, grandparents and isolated others are cared for and have good nutrition.  Adult Day Services provides health monitoring and social opportunities, while giving caregivers support and respite.  Case management and friendly visitors keeps a watchful eye and makes access to supportive service easier.
For Orange County and Beyond
Working together Meals on Wheels Orange County, 600 volunteers, 19 city collaborators, our many community partners and donors deliver compassionate care to vulnerable, older adults every day.  We are proud of making Orange County healthier, safer, and more self-sufficient for older adults. And, the services that help seniors remain living in good health their homes save everyone millions in healthcare costs each year.