To nourish the wellness, purpose and dignity of older adults and their families in our community
A world that honors people throughout life
A MESSAGE FROM MEALS ON WHEELS ORANGE COUNTY
As we conclude a year like no other, we reflect with gratitude.
We are thankful for our staff, volunteers, community partners and friends and donors like you, who showed resourcefulness, determination and compassion in the face of the unknown. When the senior centers where we provide hot meals and friendly connections through our Lunch Cafés closed in March, we were overwhelmed with calls from older adults who were filled with fear about how and where they would get food. We also received calls from folks who didn't know about us until the pandemic, but who needed us more than ever.
Letting them go hungry was not an option.
In two days, our teams massively transformed our extensive kitchen operations to safely serve frightened older adults with Grab & Go meals that they could eat in the comfort of their homes. Additionally, demand for our traditional home-delivered meals where a breakfast, lunch, and dinner five days a week are delivered to homebound older adults also rocketed.
In less than a few weeks, we went from serving 15,000 to a mind-boggling 44,000 meals a week!
We needed the community to step up. You did that and more to surpass anything we could have imagined.
For all of this, we are grateful.
The need, however, has remained high. Even when the county's COVID numbers decreased, the demand was constant. Now, with the coronavirus once again surging through our community, we are working to stabilize our food resource pipelines, adhering to stringent health and safety protocols, and serving thousands more seniors who need meals, and hope.
We are thankful for your support in helping Meals on Wheels OC nourish our at-risk elderly neighbors during these trying and uncertain times. Because of you, we can continue to respond to the constant need of our county's most vulnerable residents during what is shaping up to be another year filled with uncertainty for the most at risk among us. Through it all, we'll keep finding ways to serve meals, kindness, love and hope to those who spent their lives doing the same for their families.
Yours in Gratitude,
Holly Hagler and Earle Zucht.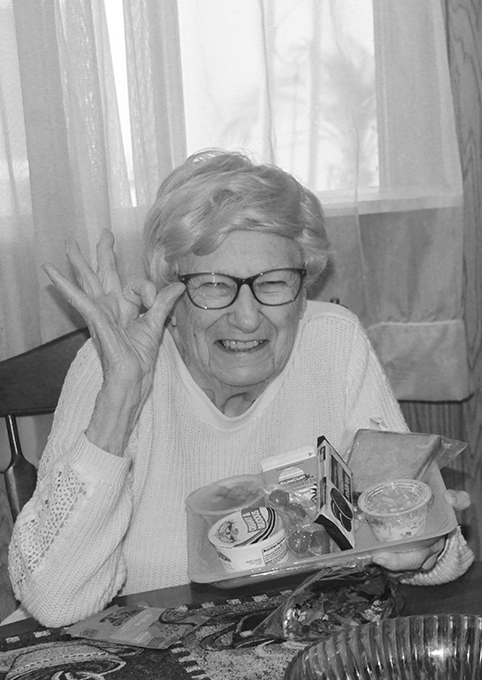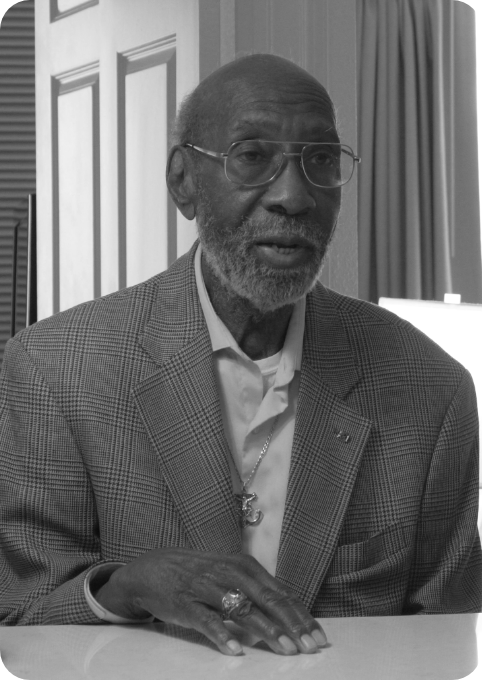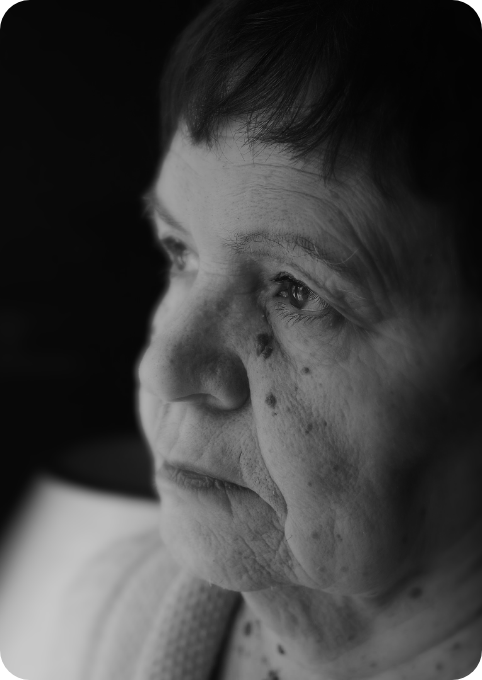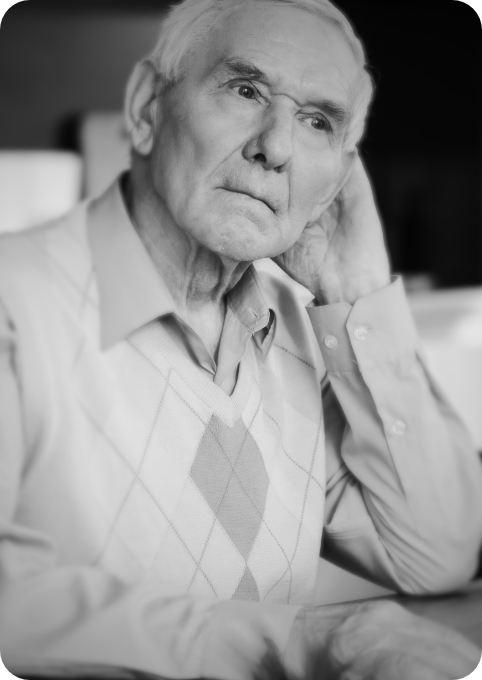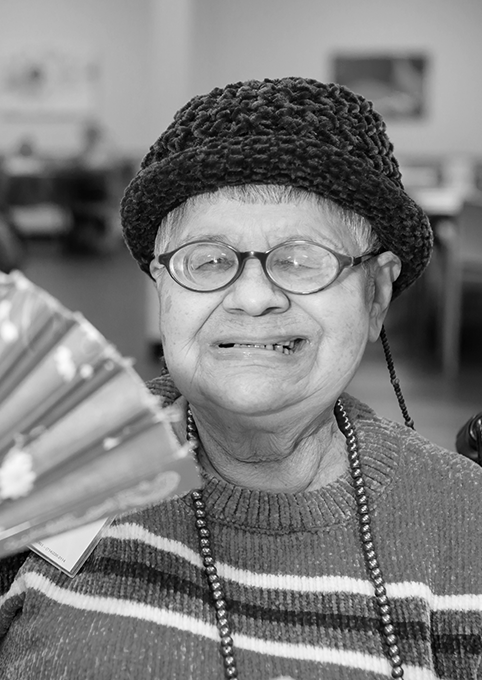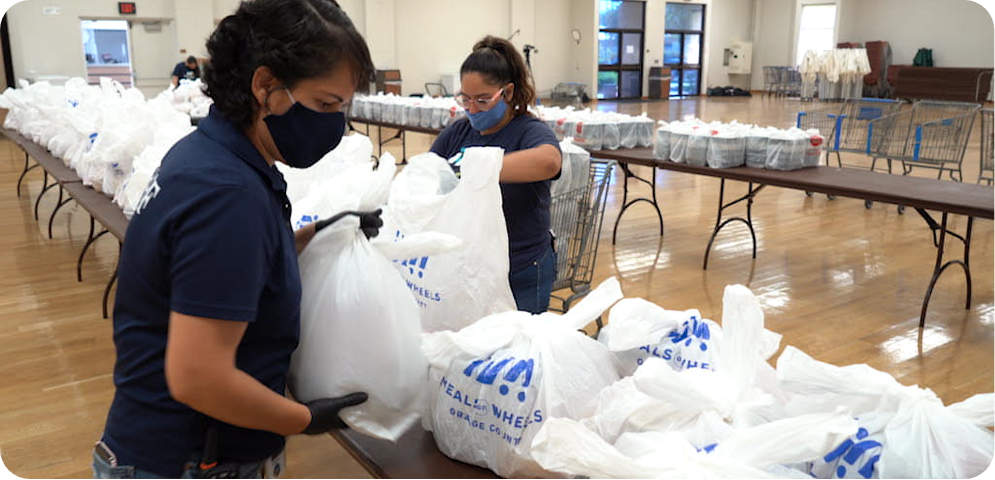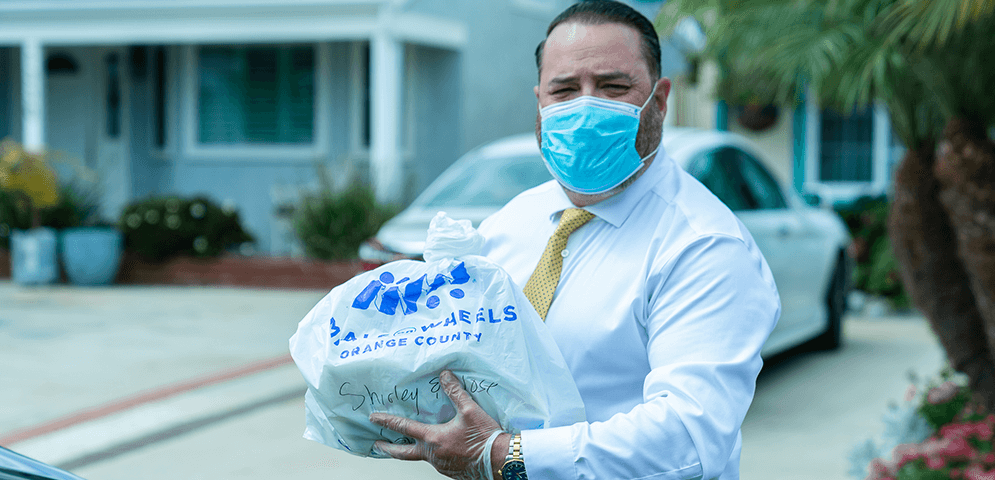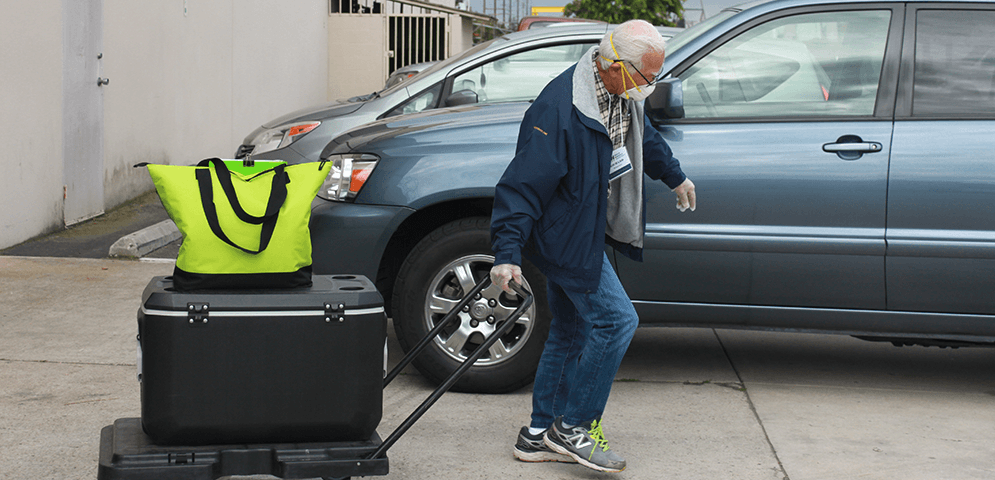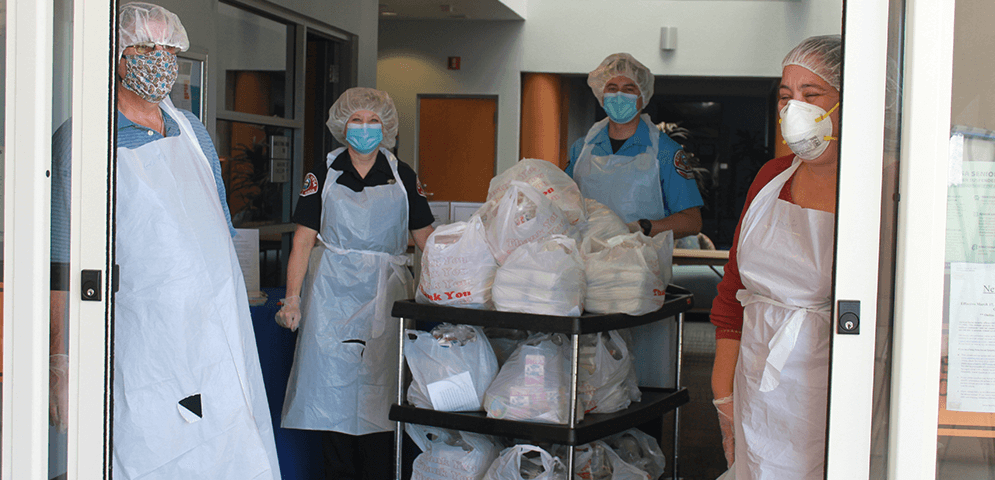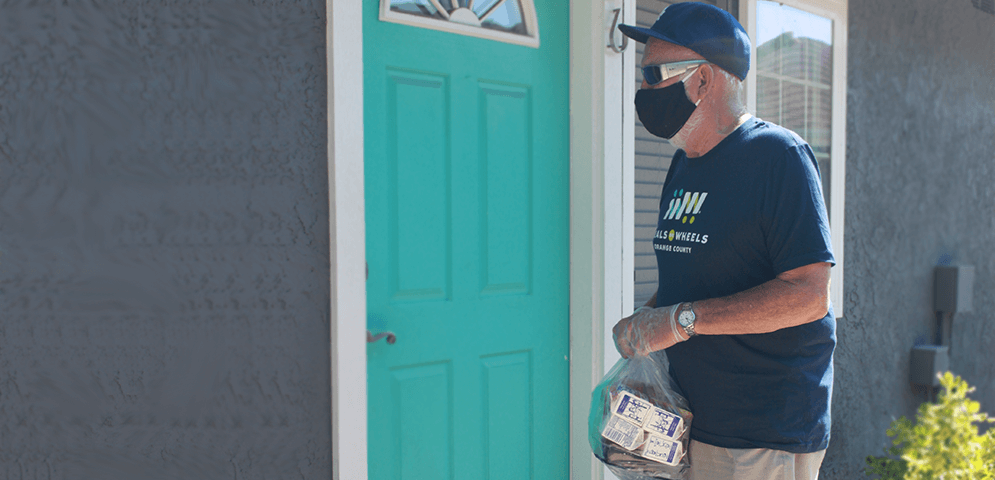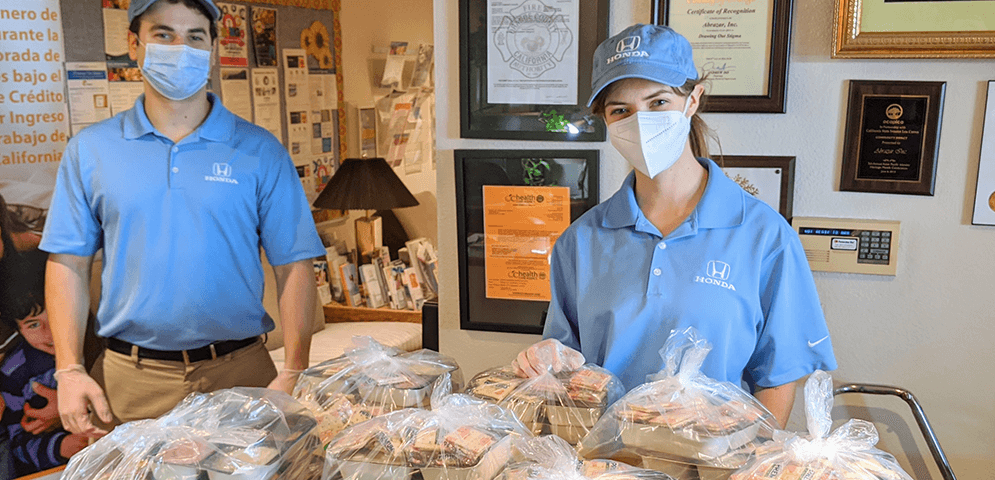 2019: SERVED
10,000
People
BY JUNE 2020: SERVED
15,000
2019, SERVED
15,000
Meals per Week
BY JUNE 2020, SERVED
45,000
in One Week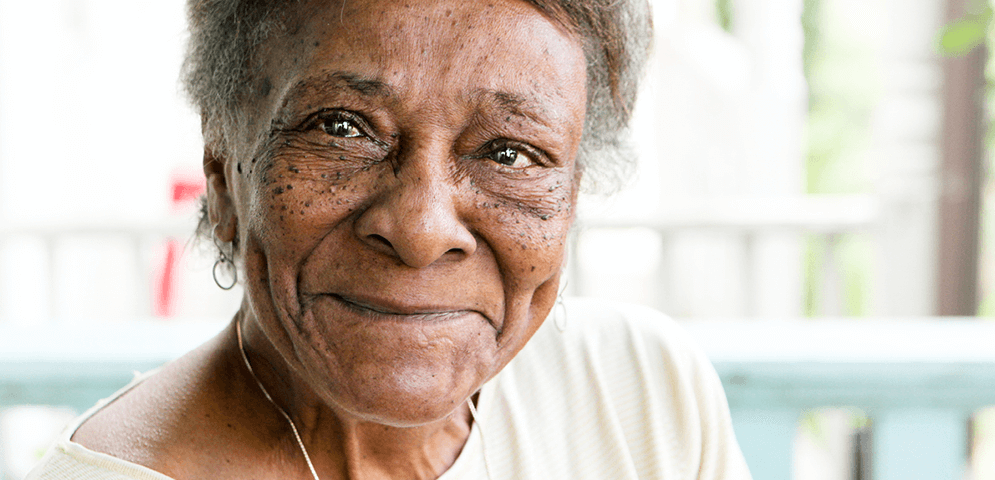 Meals On Wheels OC's 2020 strategic plan outlined a target to serve 15,000 people per year by 2025 – because of COVID-19 we exceeded this target by mid 2020.
OUR COMMUNITY STEPS UP TO THE PLATE
When COVID-related shutdowns began in March, our teams worked nonstop to change our operations almost overnight. We were overwhelmed at the scale of what had to be accomplished to keep feeding our elderly neighbors as the number escalated week after week. Thankfully, we were approached by nearly sixteen hundred people wanting to give back by volunteering and supported by the county and our 20 city partners ready to provide support and staff to make it all work. THANK YOU.
Meals on Wheels OC's nutritious meals, friendly visits, safety checks and Adult Day Services enable older adults to enjoy hot meals together, maintain wellness, and stay connected. Although we cannot safely gather during COVID-19, we are helping to ease stress and worry until we can sit down together for a meal or visit once again.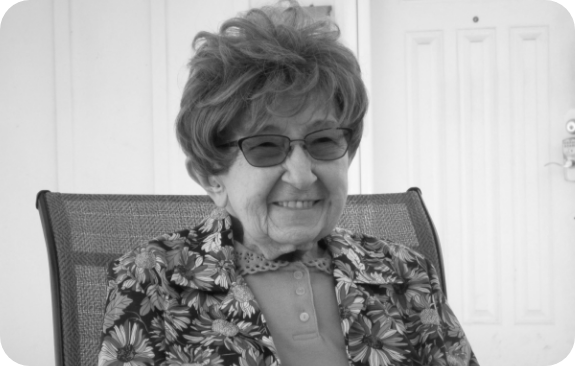 "I'm just really glad that Meals on Wheels OC is out there for people like me It's just mind boggling when you stop to think, they care, they are just the greatest people and they are doing this for me! It's unreal!" – Thelma
"I am 76 years old and have asthma. I am isolated because of this COVID-19. Your program is a godsend. I couldn't make it without people like you!" – Anonymous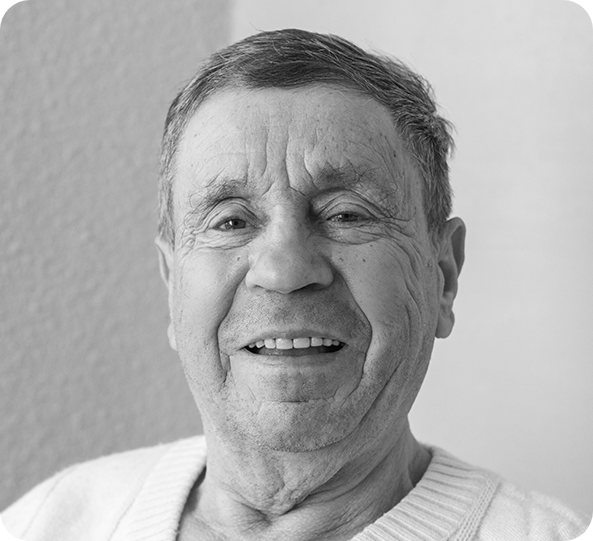 "No one was prepared for this to happen, but Meals on Wheels OC has been a blessing. Without them, we just don't know how we'd survive." – Wahida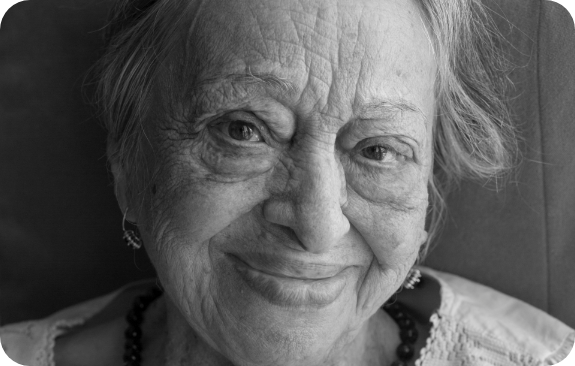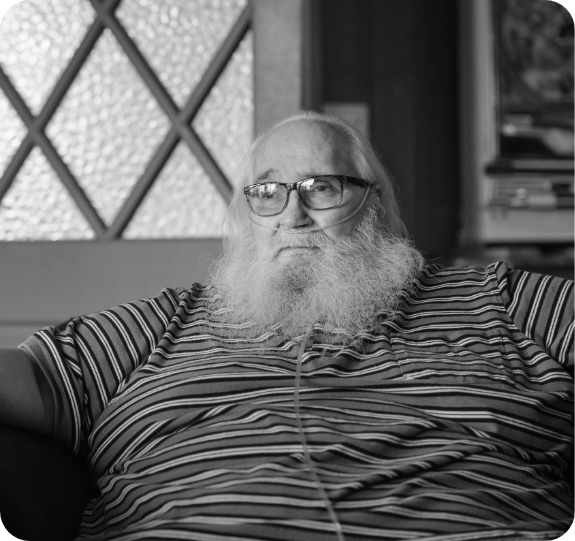 "Without Meals on Wheels OC, the fear about how I'm going to eat or when I'm going to eat would be there. And I do not have that because of them. What a gift." – Jack
"Meals on Wheels OC is a Godsend – if their service wasn't around, I don't know what I would do." – Elizabeth, Family Caregiver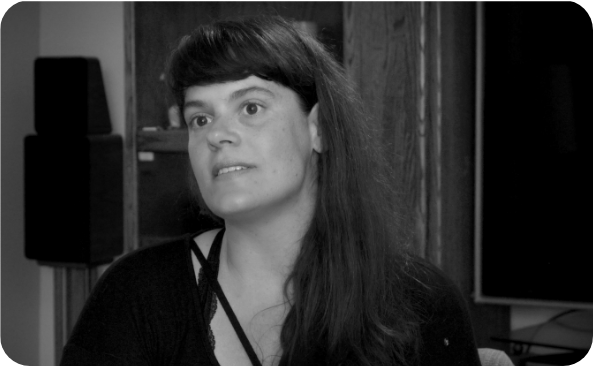 "WE HAVE SO MANY PEOPLE COUNTING ON US. HOW CAN WE LET OUR MOST VULNERABLE DOWN IN THEIR GREATEST HOUR OF NEED?"
– Holly Hagler, President & CEO,
Meals on Wheels Orange County
The Well-Being of Seniors Affects Us All
Half of all diseases in older Americans is due to lack of nutrition
1 in 4 low-income older adults in Orange County struggles with hunger
The health risks of prolonged isolation are equivalent to smoking 15 cigarettes a day
The Necessity of Meals on Wheels Orange County
Friendly volunteer drivers conduct regular safety checks on over 1200 homebound older adults annually
590,000+ meals are personally delivered each year by caring drivers to homebound older adults
Meals are nutritious, heart-healthy and diabetic friendly
The Dramatic Impact of Meals on Wheels OC
59 percent of Lunch Café participants say their health is improved through the organization's services
68 percent of Lunch Café participants say they have an improved quality of life
62 percent of Meals On Wheels OC participants experienced a reduction in the length of hospital stays
92 percent of Meals On Wheels OC participants say it lets them remain living at home
87 percent of Meals On Wheels OC participants say it makes them feel more secure
Meals are developed by a registered dietician to provide balanced nutrition and alleviate hunger
LEVEL HEADS AND HEARTS ALWAYS PREVAIL
The arrival of COVID-19 forced us to respond rapidly in order to continue serving our community's most vulnerable. When senior centers closed with the March 13 stay-at-home order, we massively transformed our operations and ramped up volume. Where we previously served 1,000 hot meals a day in partner senior centers, we shifted to making and freezing fresh 5,000 meals a day for safely-distanced Grab & Go pickup. And where friendly drivers would normally visit with homebound seniors as they delivered an entire days' worth of meals, we quickly implemented safety practices for contactless delivery, all while serving 25% more older adults who suddenly needed home-delivered meals.
In a controlled flurry, we began sourcing additional food and putting menus together while adjusting operations to adhere to COVID-19 safety and hygiene protocols. We also added a production line, expanded freezer space at our community kitchen and distribution center, to meet the growing demand for meal distribution at Grab & Go locations.
We couldn't have asked for a more urgent, yet measured response from our community!
PLANNING FULL FUTURES FOR SENIORS
Looking ahead, we are preparing for an equally challenging 2021 as the health, economic and social effects of COVID-19 will linger long after the virus is defeated. The number of at-risk older adults in need of food and social connections will continue to grow. Adults aged 65 or older are the fastest growing age group in Orange County. By 2040, almost one in four people in the county will be over the age of 65*.
As a result of the pandemic, many more food-insecure seniors have connected with us than ever before. Once revealed, hidden hunger cannot be ignored. The number of people we are now serving is unprecedented, and with the community's help – with your help– we will be able to provide vital nourishment for at-risk older adults who need us.
Meals on Wheels OC set a bold goal in early 2019 to erase hunger and isolation for 15,000 older adults a year by 2025, essentially a 50% increase or 1,000 new clients per year. Due to the increase in demand and financial support during the pandemic, we have already surpassed these targets.
Our 2021 goal is to provide vital nourishment and connections for all who need us now more than ever.
Our success factors include:

Guarantee innovative and accessible solutions that meet the health and social needs of the diverse communities of older adults in Orange County

Leverage public and private resources to bridge gaps in responding to the needs of the growing older adult population

Mobilize a community of advocates to advance systems changes and solutions that nourish older adults throughout life

Demonstrate daring leadership that bolsters high-performing teams resulting in an effective and efficient organization
*The Orange County Healthy Aging Initiative, 2016
HELP US CONTINUE TO NOURISH HOPE AND WELL-BEING FOR OUR ELDERLY NEIGHBORS
GRATEFUL FOR A NETWORK OF TIRELESS PARTNERS
92 percent of every dollar received goes directly to nourishing older adults through the Meals on
Wheels OC programs; this percentage is well above the industry norm of 70-80 percent
600 volunteers contributed 90,000+ hours to our efforts, enabling us to stretch each dollar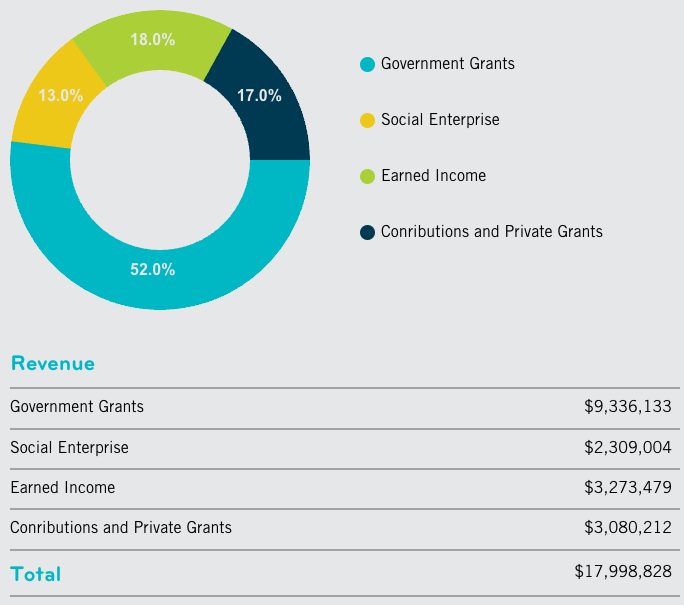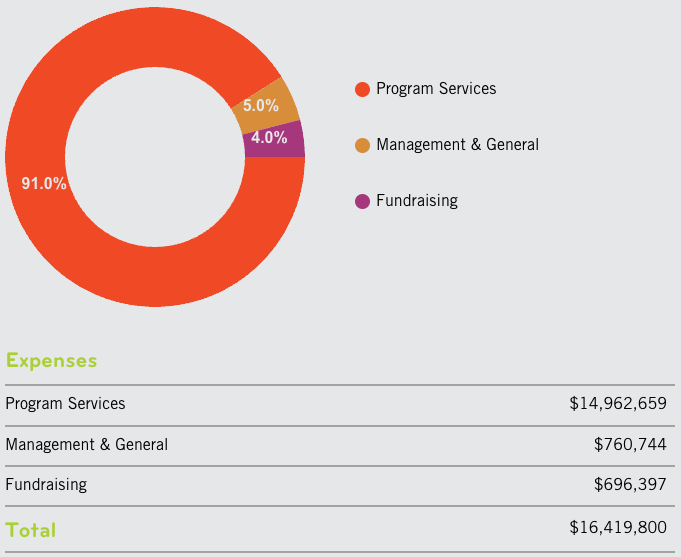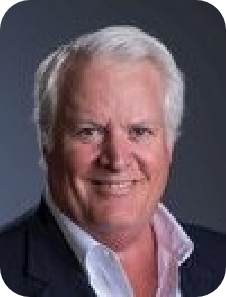 Business Development,
Verde Watts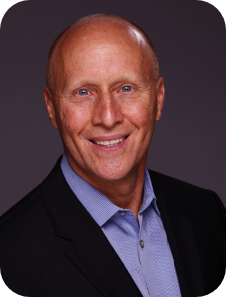 Managing Director, Keystone Capital Markets, Inc.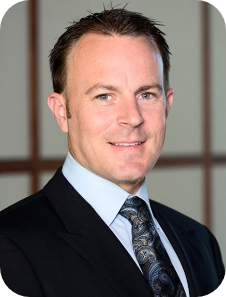 Regional Director, Producers Choice Network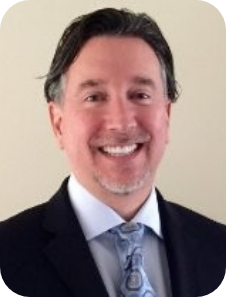 President, COR
Branding Agency
Retired Partner,
Moss Adams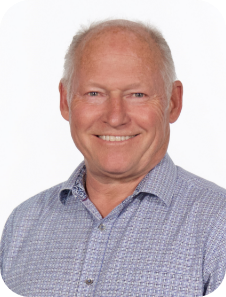 Principal, Restaurant
Concept Innovations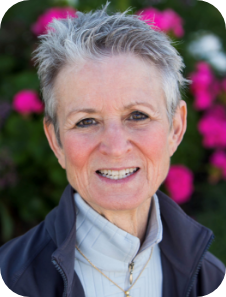 Former Director,
California Department of Aging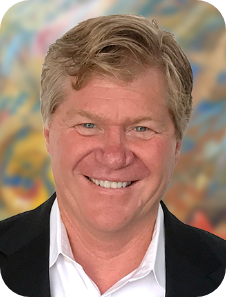 Associate Director, BKM Capital Partners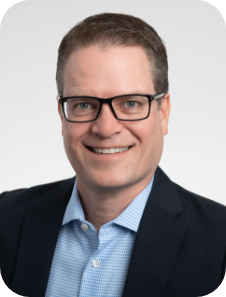 CEO & Co-Founder, GrandPad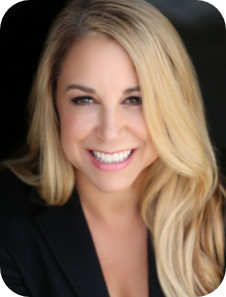 Strategic Sales
Manager, Celonis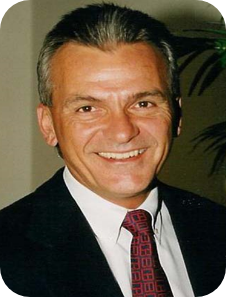 President, Hyder & Company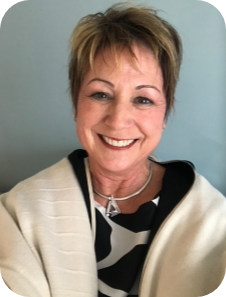 Founder & CEO, Success in Aging Centers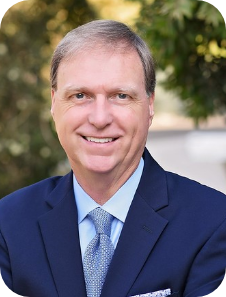 Randy A. Platt, C.A. RCFE
Co-Founder, Chairman & CEO Care Partners Integrated Healthcare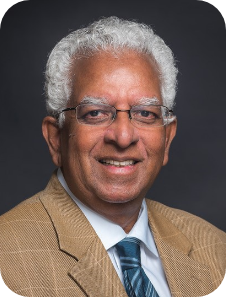 Senior Medical Director, Vitas Healthcare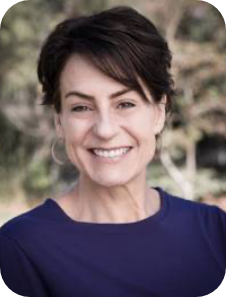 Senior Vice President, BVK Marketing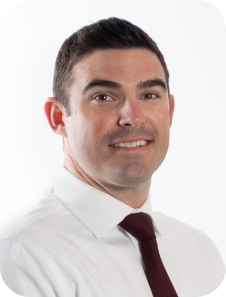 Regional Managing Director of Sales, 24HR Home Care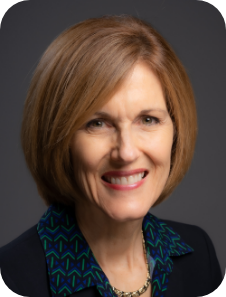 President & Chief Executive Officer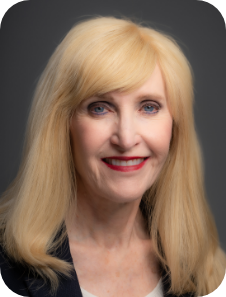 Chief Financial & Administrative Officer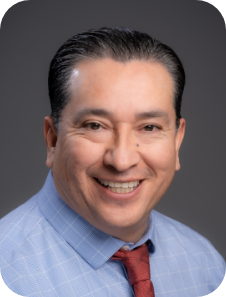 Vice President, Home & Care Services
Vice President, Advancement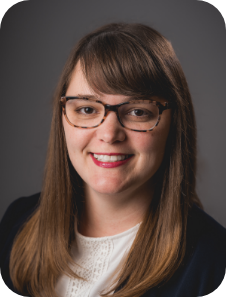 Vice President, Social Services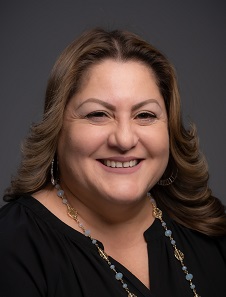 Maria Castaneda, PHR, SHRM-CP
Senior Director, Human Resources
"MEALS ON WHEELS OC IS MORE THAN NUTRITIOUS FOOD. IT'S KINDNESS, COMPASSION AND CONNECTION. MEALS ON WHEELS OC IS DIGNITY…IT'S HOPE."
–TEENA TOMLINSON, SITE MANAGER, CITY OF CYPRESS SENIOR CENTER, VALUED CITY PARTNER OF MEALS ON WHEELS OC
Gifts made between July 1, 2019 and June 30, 2020.
Alignment Healthcare
Anaheim Community Foundation
Archstone Foundation
Meals on Wheels Association of America
Sun Family Foundation
LEVEL: AMBASSADOR
$25,000—$49,999
 
The Allergan Foundation
Bank of America Charitable Foundation
Hoag Memorial Hospital Presbyterian
Kaiser Permanente
Letner Roofing Co
SCAN Health Plan
Wells Fargo Foundation
LEVEL: PARTNER
$10,000—$24,999
5 Day Business Forms
Bluebird Legacy, Inc
Brasstech, Inc
The Crean Foundation
Edwards Lifesciences Foundation
Four Love Fund
Golden Age Foundation
GrandPad, Inc
Lester Family
Mark Roberts Warehouse
MemorialCare Orange Coast Medical Center
O.L. Halsell Foundation
OC Community Resilience Fund
Pacific Life Foundation
Rastaclat, LLC
Rhynard Family Foundation
Sisters of St. Joseph Healthcare Foundation
Steadfast Giving Tree Foundation
LEVEL: COMPANION
$2,500—$4,999
Please scroll to view full list
24HR HomeCare
Acacia Home Health, Hospice, & Palliative
Leslie Andrews
Brian & Kristi Bailey
Dick Beissel
California Health Advocates
Patricia Camp
Care Partners at Home
Circle Vision, LLC
Essensa Ventures, LLC
Diane Froot
Greenfield Global
Margaret Hakanson
Howard & Carol Hay
Health Essentials
Hyder & Company, Stephen Margetic
Irvine Cottages
Karen Jeffries
Colin Kleis
MedWell Medical
Pacific Group
Personal Touch Cleaning & Maintenance, Inc
Fred Randall, Jr
Carole Smith
Michael & Sherrill Smith
Wilbert Smith
Margaret Sperrico
Stater Bros. Charities
Carol Sudbeck
Julia Thielman
US Foods
Yoshiki Foundation
Majid & Sohaila Zarrinkelk
Please scroll to view full list
Brian Abrams
Anaheim United Methodist Church
Thomas & Mary Andrusky
Applied General Agency
Alan Arnold
Hans Avemaria
James Bagdonas
Carole Bamrick
Nicole Baril
Dr. Nicholas Begovich
Nivedita Bhatt
Summer Born
Judith Boroskin
Darcy Bouzeos
Fred Braddock
Arthur Bredenbeck
Barbara Brewer
Julie Briggs
Knox Brooks
Pamela Brown
Robert Buettell
Vincent Bundalian
Diana Bunin
Dr. Kerry Burnight & Mr. Todd Burnight
William Burns
Mike & Kris Burns
California Community Foundation
Lorenzo Canales
Teresa G. Cano
Care Assist Services
Anne Carter
Kerri Casino
Rachel Castro
Maryann Cazzell
Donald Chappell
Shirley Charity
Lynn Childress
Sam Chung
Abby Cook
Alayne Cortes
Richard Cote
Darrel Craig
Jay Cramer
Harry Crowell
Rick & Laiza Davis
Daniel Deaton
Steven & Lynn Dewilde
Diamond Gloves
Larry & Sally Dick
William & Joan Dooley
William Dunton
Linda Dziedzic
Ebell Club of Anaheim
Ebell Club of Fullerton
Jon & Michelle Echelberry
Frank & Ardith Endres
Jennifer Evans
Paula Evron
Alan Ey
George & Carol Fotinakes
Marilyn Fox
D.A. Fromdahl
Fullerton Gardens
Michael Gallagher
Richard & Brenda Galliardt
Steven Gilman
Patricia Godfrey
David & Irene Gonzales
Candice Gore
Cecelia Gorman
Julie Gudzunas
Patricia Hamilton
Terry Hanna
Parker Hannifin Foundation
Jerry Hendrickson
Christine Herman
William Higgins
Horizon Therapeutics USA, Inc
Ralph Howarth
John Huff
Herbert Huitt
Grace Jeon
David Jerome
Laurel Johnson
Jennifer Jones
Yuhrong Kao
Dr. Daniel Kaplan & Mrs. Barbara Kaplan
Chris Keele
Lawrence Kerneen
Rebecca Kim
Bryan Kim
John Kirkowski
Rod Kistinger
Kiwanis Club of Greater Anaheim
Khari Knight
James & Joyce Knowles
Thomas & Joan Kosuth
Denise Kozak
Marjorie Kriege
Mani Krishnan
Virginia Kyle
Richard Landsverk
Jenny Lanning
Yumiko Larsen
Tracey Lee
Jonathan Lee
Cheryl Leininger
Alan & Cista
Janette Lewis
Jean Lien
Robert Linnell
John & Becky Lomaka
James & Nancy Lord
Nancy Lord
Andrew Luketic
Steve Ma
Dr. Marvin Maas & Mrs. Jane Maas
The Maggette Family
Mary Malk
Rodd Mann
Amal Mansour
Whitney Martin
Heather Mass
Marilyn Mastin
Frances May
Martin McColgan
Bridget McKeag
Barbara Millard
Layne & Suzanne Miller
Shelley Miller
Ino Montanez
Virginia Moore
Liz Morton
Diana Murray
Richard Myers
Frances Napolitan
Albert Nault
Peninnah Ndichu
Maxine Nelson
William Nowlan
Oakmont of Orange
Jeff & Darla Olson
Shirley Olson
Steve Orin
Linda Overby
Dominique Padilla
Kathleen Palkovic
Theresa Parra
Nila Patel
Nick Payzant
Douglas Petterson
Randy & Kari Platt
John Potter
Marcia Radel
Judith J. Rader
Red Hill Lutheran Church
James Redman
Lori Renaud
Julia Rias
Debra Ricker
Janis Rico
Jane Roth
Donna Rybacki
Hasna Saeid
Corey & Maureen Saenz
Paul Sandorff
Earl Schack
Sheila Schlee
Michael & Cindy Schrader
Thomas & Barbara Schworer
Mary Shandrow
Joselito Siababa
Aaron Sierra
Edward & Jean Smet
Karen Smith
Mary Smithberger
Maria Solis Martinez
Carrie Solomon
Lee & Rose Stacy
Sheryl Stein-Tidus
James Stewart
Mike & Cindy Stieger
Stonelf Fund
Sunflower Gardens
Raghu Thota
Kristine Tidwell
Greg Tirabasso
Richard & Sandra Tjaden
Elden Torres
Emily Trosclair
Darrell Tuntland
UBS
Tina Uchida
University Synagogue
Joan Valent
Valley View Gardens
Dr. Norman Vinn & Mrs. Marsha Vinn
Mariam Vlacilek
James C. & M. J. Wagner
Frank Washington
Laura Watson
Parker & Jessica Wells
Chuck Whitney
John & Claudine Wielenga
Sheila Wilcock
L.A. & H.J. Winkler
Rosina Wong
Mohammad Yassaman
Linda Zimmer
Earle & Maria Zucht
LEVEL: COLLABORATOR
$5,000—$9,999
Alzheimer's Orange County, Inc

Dick Atnip

C.E and S. Foundation, Inc

Don & Lynn Daucher

Dignity Memorial – Fairhaven

Joe & Holly Hagler

Joe & Susan Papiri

Sunrise Respiratory Care DME
LEVEL: NEIGHBOR
$1,000—$2,499
Please scroll to view full list
Kara Adams
Advance DME and Medical Supplies
Alex & Marine Agazaryan
Theresa Allen
Attentive Home Care
Arthur & Cathleen Balazs
Sally Bankson
Barbara Baranski
Linda Barnett
Jerome Barr
Ben & Leyda Bequer
Matt Bissonette
Michael & Nancy Bodziak
Boeing
Barbara Boies
Boomers Insurance Services
Liviu & Elena Bor
Brand New Day
Scott Brinkerhoff
Bristol Hospice
Trinh Bui
The Tsao Family
Shelly Campbell
Conrad & Kenna Caprez
Capriana
Gary & Kerri Coburn
J Cook
Maureen Costello
Roy E. Crummer Foundation
Brian & Dianne Daucher
Jay & Lynne Davis
Donald DeBates
Deutsche Bank Americas Foundation
John & Barbara Doyle
Patricia Doyle
Curtis & Ernalee Eakin
Timothy Egan
Sandy Fainbarg
Jason Fletcher
Fullerton South Rotary Charities, Inc
Paul Gaarenstroom
Alex & Carrie Garufis
Robert Goeke
Susan Hartman
Richard Hasselman
Carl & Diane Hattermann
Scott & Melissa Heinila
Stephen Hessler & Kellie Rodriguez
Yvonne Hill
Julianne Holt
Tyler Huntington
The Honorable Cecelia Hupp & Mr. Scott Hupp
Linda Huynh
Frank & Carol Infusino
Irvine Adult Day Health Services
Michael Jarvis
Nadra Johnson
Construction Forensics
Carol Kiser
Pamela Klemm
Frani Krum
Sheila Kushell
The La Rocco Family
Lois Lacy
Bruce Lemon
The Lewis Family
Liang & Quinley Wealth Management, Inc
Bentley-Shull Charitable Foundation
Mary Lueking
MaXum Therapy
Dick & Tracie McCloskey
McMaster-Carr Supply Company
Linda McQuerrey
Dr. Monica Mehren & Mr. Richard Thompson
Candice Miller
Mark Miller, MD
Rae Miyoshi
Monarch Health Care
Fred & Vickie Montgomery
Gayle Morrison
Stuart & Holly Moss
Charlene Moss
National Charity League, Inc, Whittier Chapter
Dieter & Cynthia Nemes
Newport Farms
Dietrich & Caroline Nicholson
Oakmont of Huntington Beach
O'Connor Mortuary
Pacific Cremation Society
Di Patterson
John Payne
Daniel Perlmutter
PIMCO Foundation
Arlene Post
Robert & Patricia Proffitt
Sharon Puri
Chalat Rajaram, MD
Jerry & Mary Reinhart
Shaun Root
The Rotary Foundation
Rafael Ruvalcaba
Christy Schaible
John & Stacy Schaus
Weldon Schorg
Ed Schrum
Sea Crest Home Health & Hospice
Cynthia Selva
Senior Living Options of California
Paula Serios
Kathleen Shah
Bill & Martha Shaver
Thomas & Janice Sheffield
Barry Sheldon
Patricia Shiley
Thomas & Cammie Shreve
Nick & Donna Shubin
Michael & Pauline Smith
The Snell Family
Susie Sokol
Eileen Sugiura
Sven & Julia Sykes
Tawa Charitable Foundation
Karl & Kathy Tipre
Alice Vanklaveren
Vitas Hospice Services, LLC
Peter Wang
DeVon Weins
Harry Whitcomb
Kimberly Wilde
David & Donna Wilson
Windsor Gardens Care Center
Ailing Wu
Yardi Systems, Inc
 
Administration for Community Living
City of Anaheim
City of Brea
City of Costa Mesa
City of Cypress
City of Fountain Valley
City of Fullerton
City of Garden Grove
City of La Habra
City of Santa Ana
City of Seal Beach
City of Tustin
City of Westminster
County of Orange Office on Aging
Gail Bales
Philip & Suzanne Beukema
Charles & Nancy Cargo
Max Engel*
Joe & Holly Hagler
Rosaline Mehling
Lumina Morgan*
James Redman
June Traver
 
* Deceased

Contributors to Don Lewis Memorial Fund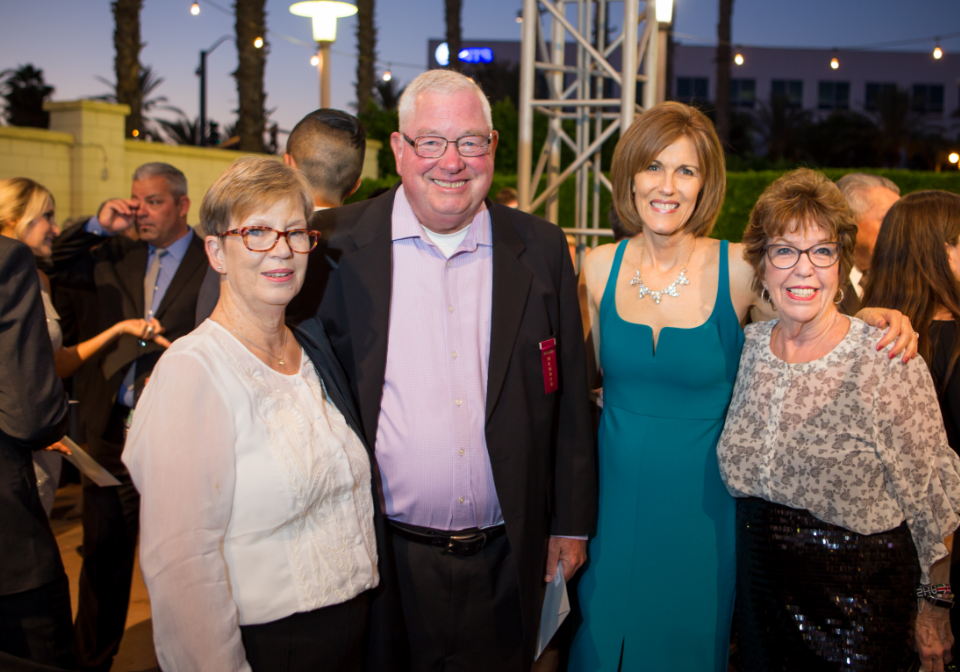 IN LOVING MEMORY OF DON LEWIS, LONGTIME BOARD MEMBER AND CHAMPION FOR OUR MOST VULNERABLE AT-RISK ELDERLY NEIGHBORS.