At this time, we are adding volunteers to a short-term Meals on Wheels volunteer driver interest list to prepare in the event there is an increase need for meal-delivery drivers.
Due to COVID-19, ALL other volunteer opportunities are on hold until it is safe for the well-being of the community. Thank you for your support and understanding.
Meals on Wheels Orange County has volunteer opportunities for everyone.  Volunteers play an essential role in nourishing the well being of older adults in Orange County.  Volunteers are needed throughout Central, North and West Orange County.
A few of our volunteer positions require a background check before you can be approved as a volunteer.  Those that volunteer to work with our frail seniors in Adult Day Health Care may require a TB test prior to approval.  Meals on Wheels and Friendly Visitor volunteers require a California driver's license.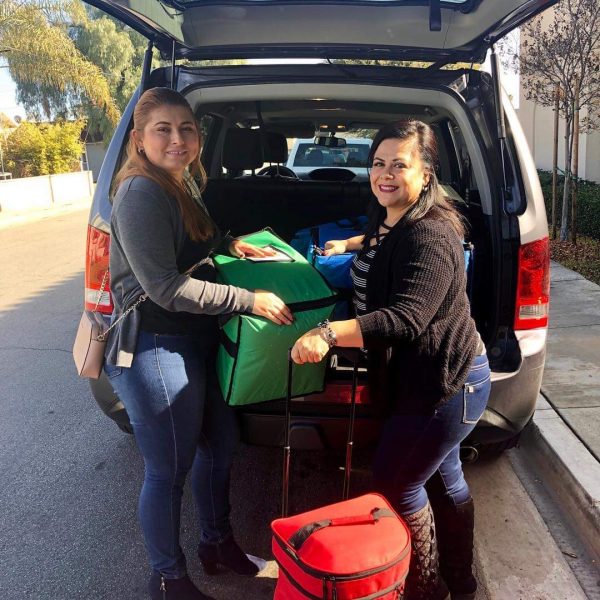 Volunteer opportunities include:
| | |
| --- | --- |
| ·      Office & Administration assistance | ·     Group Volunteering |
| ·      Delivering Meals on Wheels | ·      Fundraising |
| ·      Senior Lunch service and activities | ·      Holiday Gift Program |
| ·      Friendly Visitor | ·      Internships |
| ·      Activities at Adult Day Care centers | |
Volunteer Applications and Documents

Depending on your volunteer interests, you may be asked to complete some of the documents listed. Meals on Wheels and Friendly Visitor volunteers must have a valid California driver's license.