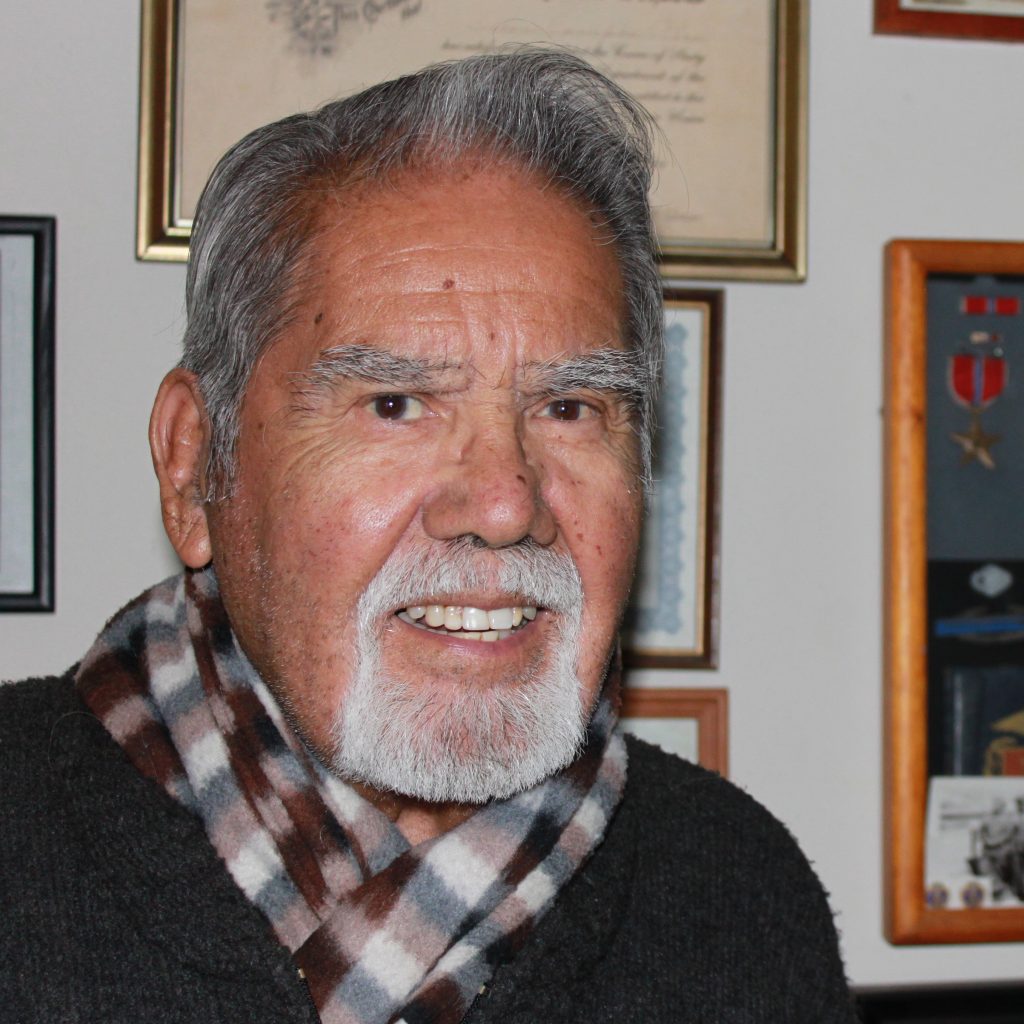 Veteran says Thank God I'm not Hungry Now
Ninety-five year old Alex is no stranger to poverty.  Coming from a family with seven children during the Great Depression,  he remembers the pain of hunger as if it were yesterday.  After his father lost his job working on the railroad, Alex's family could not afford food and he often went to bed without dinner.  Alex recalls his mother urging her hungry children to go to bed early many nights.  "You'll forget you're hungry if you go to sleep," she would say.
More than 85 years have passed since the onset of the Great Depression, but Alex still vividly remembers what it feels like to be hungry.  Now, an injured Veteran of WW II's Battle of the Bulge and a retired barber, Alex struggles to make ends meet on his social security and very small military pension.  He was relieved when a doctor at the VA hospital suggested Meals on Wheels Orange County as a source of nutrition.  "I'm below the poverty line," Alex says.  "With property taxes and utilities to pay, I just wouldn't make it without Meals on Wheels.  I really need those meals.  Thank God I am not hungry now."
The physical challenges Alex experienced from his wartime knee injury worsened when he fell in his home two years ago, badly injuring his second knee.  After cancelling a surgery and then later deciding to reschedule, surgery was no longer an option for Alex.   "I'm in trouble with my knees," says Alex.  "I have a wheelchair, a walker, and a cane, but I can't get the surgery I need any longer. I guess I'm too old."  Despite the suffering Alex has experienced, he does not harbor any regrets for serving his country.  "I went through hell, but I did my part and I'm not sorry.  I'd do it again if they called me," he said.
The Cypress resident has two adult children and "oodles" of grandchildren, great grandchildren, and great, great grandchildren, but doesn't get many visits.  "Not many people come around to talk to a 95 year old man," he said.  That's where Meals on Wheels Orange County's meal delivery volunteers make a tremendous difference.  Alex is grateful for the volunteers who stop to chat when they deliver his meals 5 days a week, especially when they deliver drumsticks, his favorite menu item.   "They know me and I know them.  They are all my friends and are very, very nice."