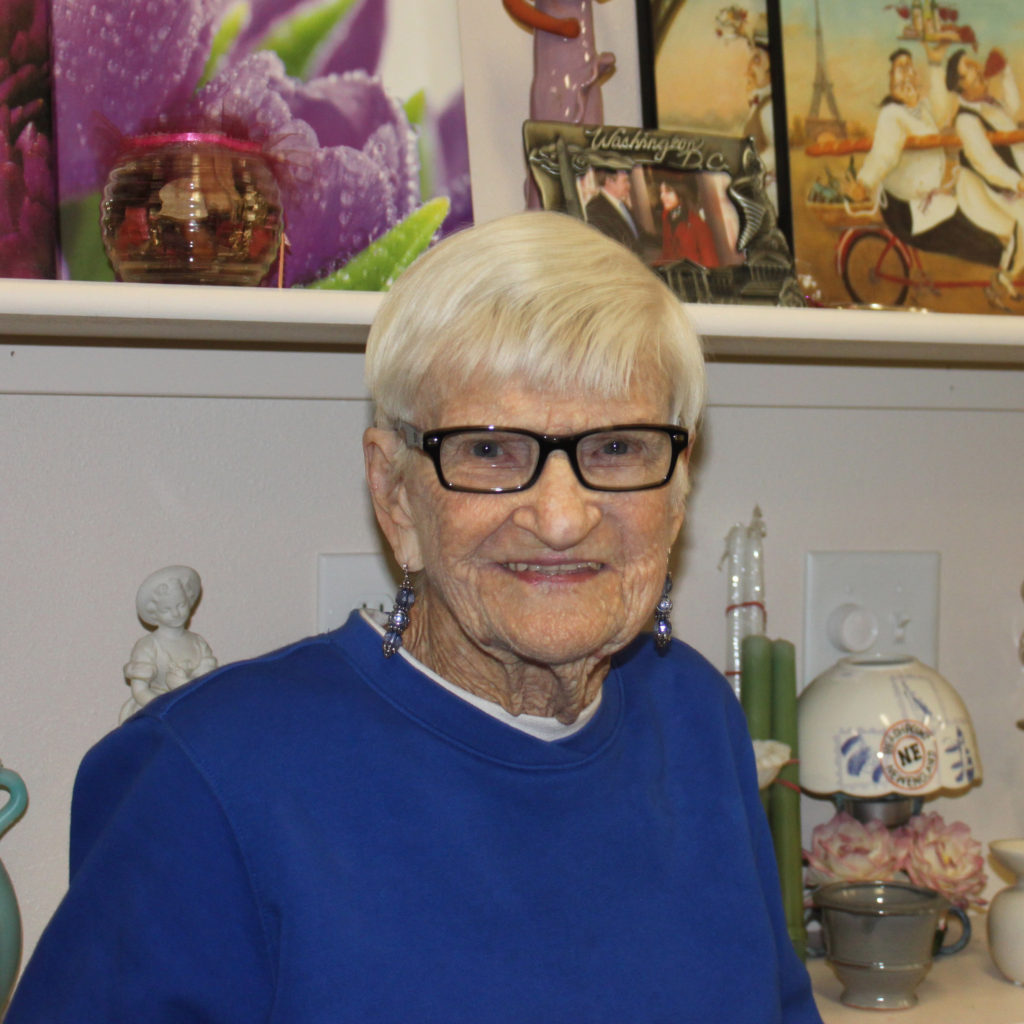 Rita Treasures Her Orange Senior Center
"I live alone and don't cook at home, so this is my only hot meal each day.  The lunch program is great – everything healthy for older people."  Rita at 88 has been counting on a nutritious Meals on Wheels Orange County lunch at the Orange Senior Center for 12 years. But here she also found a passion and a means to use her energy and talent to give back to her community.
By 8 a.m. Rita is well into her volunteer regime at the senior center, preparing Bingo prizes and donated bakery items for daily visitors to the center.  Once all is ready for visitors, she enters an adjacent room named for her dedication to it: "Rita's Treasures," a rummage store where she takes donations, sorts them, prices them and sells them.  She also holds a giant rummage sale on weekends.  Rita donates all the proceeds from her sales back to the Orange Senior Center.  "If I didn't have the store to go to, I'd be gossiping," says Rita.
At noon Rita joins her friends for chatting and lunch provided by Meals on Wheels Orange County.  "I sit with a group. We love to socialize, play cards, and dance. I sit in the same seat everyday, right next to the kitchen.  I get my food first, just like a big shot."
To the Orange Senior Center Rita is indeed a "big shot." Meals on Wheels Orange County site managers like Terry Mullins note how she inspires others and selflessly shares her time and energy. She loves what she does, and it shows.