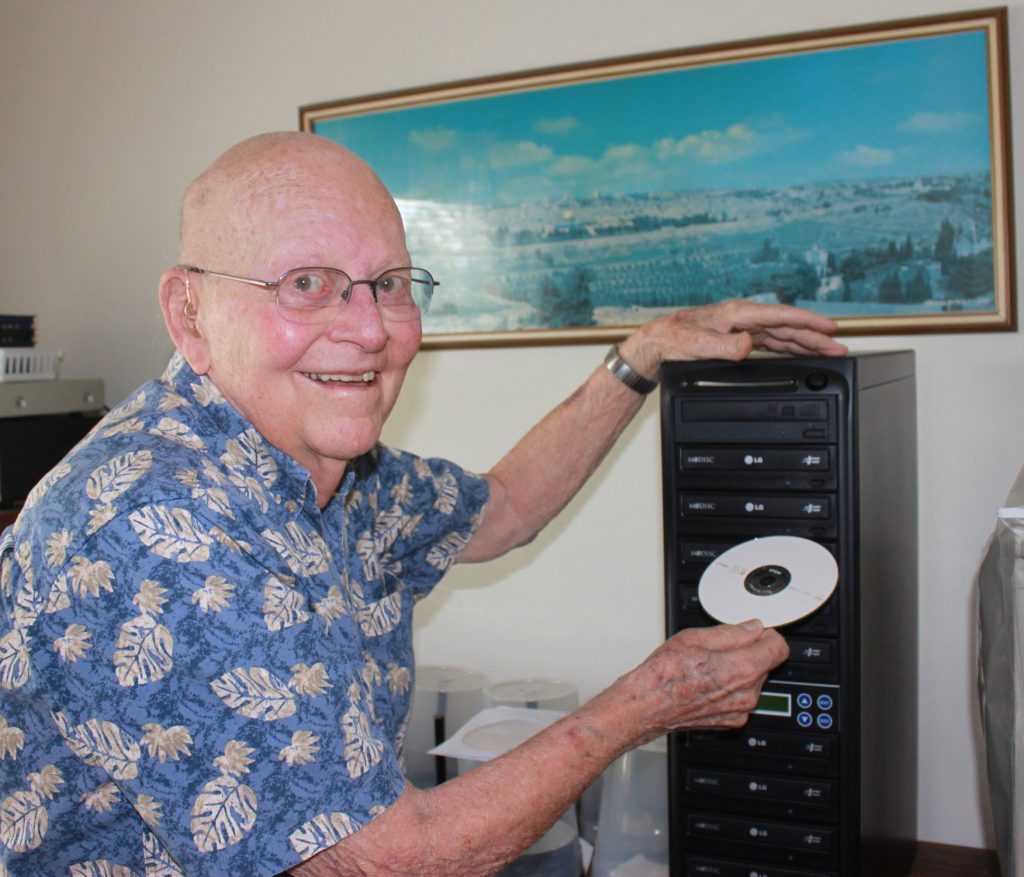 Meals for Ned
When Barbara, Ned's wife of almost 60 years, suffered chronic health issues requiring a move to a Board and Care, 84 year old Ned resorted to TV dinners daily for his nutrition. "I don't cook," Ned explained. On the verge of diabetes, Ned's daughter learned of Meals on Wheels Orange County's program. Ned recalled, "There was a waiting list of 72, but it went fast and I was eligible to receive meals." He added, "I give thanks all the time."
Ned receives the meals five days a week. Ned enjoys the companionship of the meal drivers checking in with him each day.   "The drivers are very nice, I mean REALLY nice," said Ned. He is especially pleased when they deliver his favorite meal, 'Buddy Sandwiches.'   "You just microwave them 30-40 seconds and they taste really great," he said.
Ned and Barbara's 3 grandchildren and 2 great grandchildren give Ned incentive to keep in shape. Ned sets his walker aside and uses a leg and upper arm exerciser daily to maintain his strength. Sometimes it's tough, but Ned is no stranger to hard work; A retired machinist, Ned worked a total of 59 years and served in the Navy /Korean War for 4 years.
In addition to the meals, Ned is grateful to Meals on Wheels Orange County Case Management for providing a referral for housekeeping once a month.
Ned commented, "The Lord is taking care of me and my wife just the way he wants. It's been wonderful."