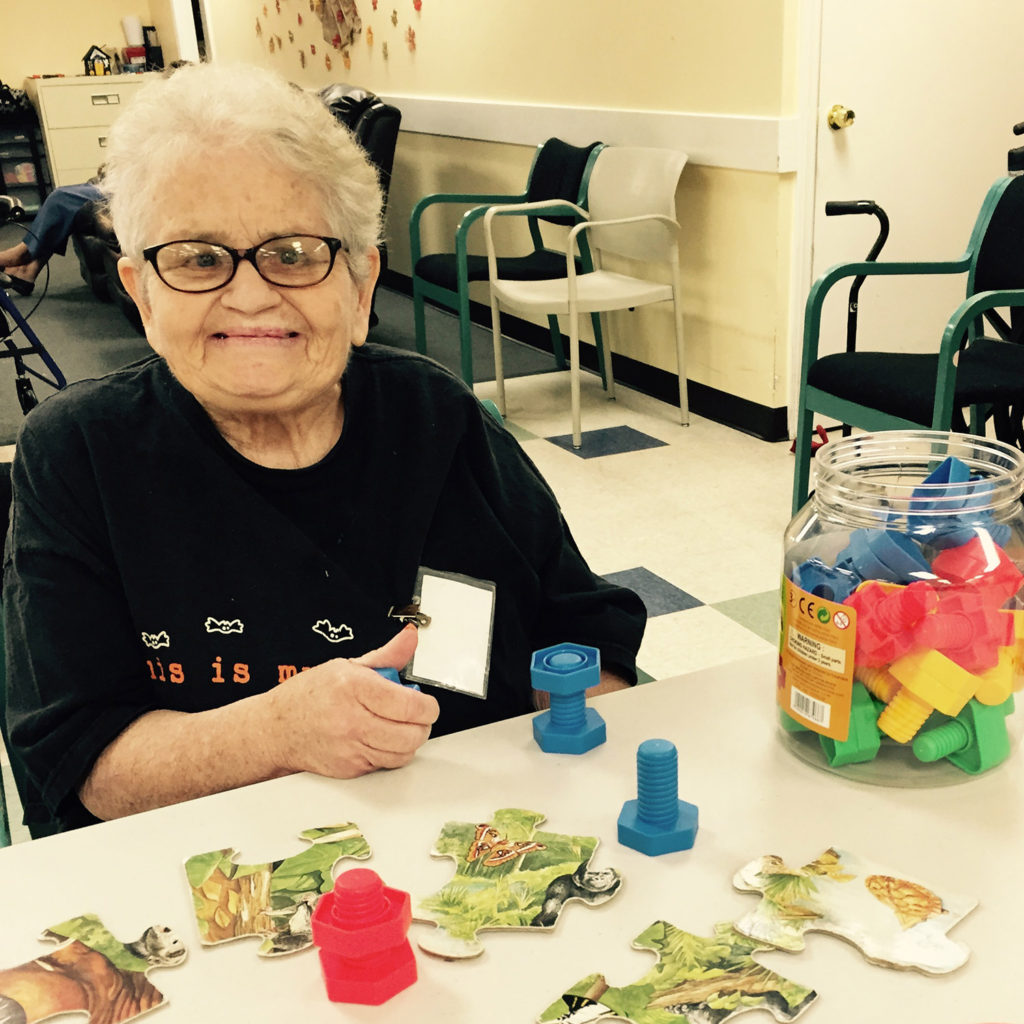 Happiness is People to Talk To
Meals on Wheels Orange County's Adult Day Health Care Centers (ADHC) in Anaheim and Santa Ana keep families together by offering safe supervision and therapies 5 days a week for adults with health or mental/physical disabilities.  Participants living with these challenges can experience frustration and depression, so the ADHC's supportive and friendly atmosphere is of great help, and having a champion like ADHC participant, Cathy, makes all the difference.
Staff at the ADHC says that Cathy has "true spunk "and inspires her peers every day.  She helps new participants and makes them feel like one of the family.
Cathy has many friends at ADHC. In fact, each time a newcomer joins the day services program, Cathy makes a new one. Cathy says the favorite part of her involvement at the center is talking to people. Her cheerful, chatty manner and friendly ways makes everyone feel at home. Cathy's smile and optimistic attitude is infectious and a constant reminder to all participants that happiness is attainable despite disabilities.
The 74 year-old attends the center each weekday and loves every minute. She enjoys socializing at breakfast and lunch, playing games, participating in arts and crafts, and getting her nails painted.
When Cathy is not at the center, she enjoys living independently with the support of caregivers.  One of her caregivers, Maria, says, "The ADHC is great for Cathy.  When she goes there, she is always happy, talking and singing. If she did not attend the center, Cathy would just watch TV all day long."
Even Cathy's clothes reflect her happy demeanor. She always wears colorful clothes for every special occasion. But whether or not it is a holiday, Cathy's bubbly attitude shows her peers at the Santa Ana ADHC that every day is a day worth celebrating.