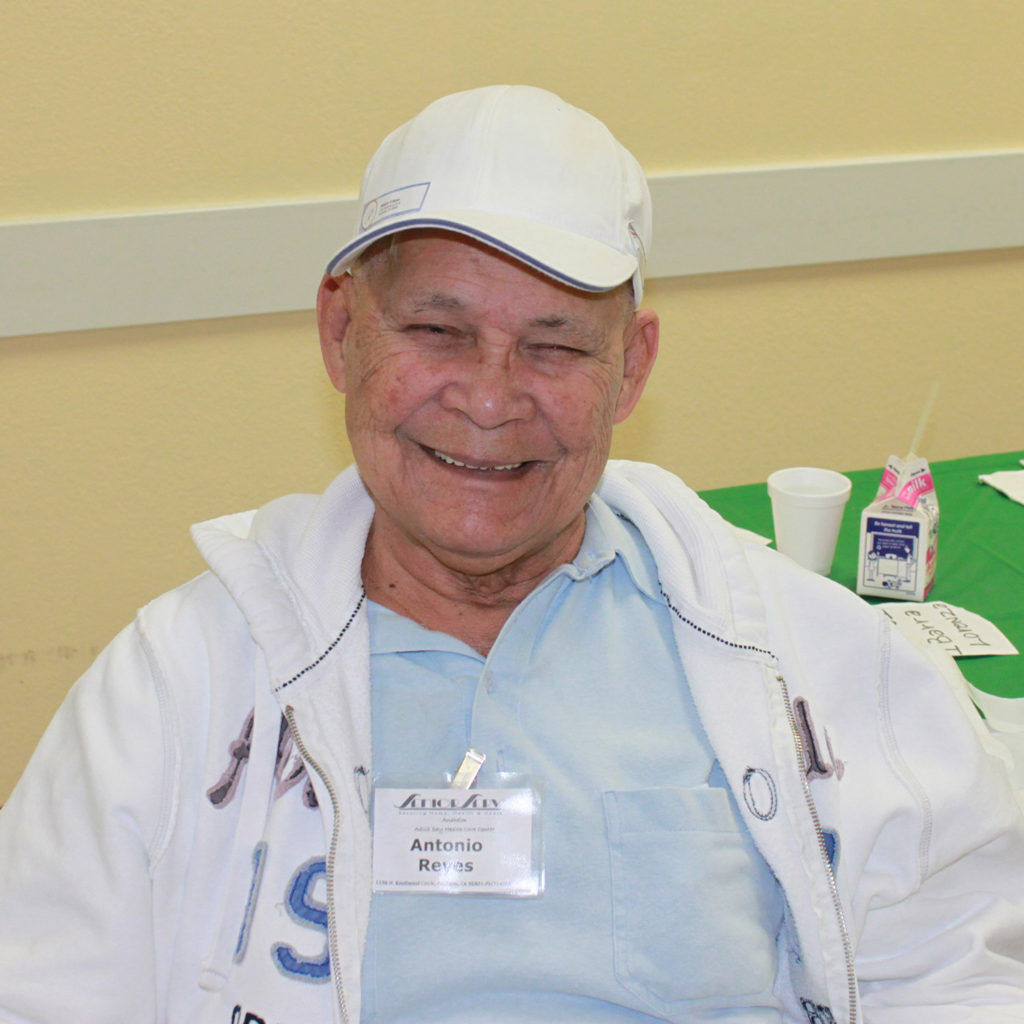 Feeling Loved and Cared For at Adult Day Services
Antonio cheerfully describes himself as a "happy man" with no worries or problems. Three years ago, prior to attending the Anaheim Adult Day Health Care (ADHC), that was not the case.
Following the passing of his wife three years ago, Antonio lost his zest for life. He became very quiet and lacked energy. His daughter Ada felt concerned and knew she needed to find a way to help her father.
Having a career in home care, Ada had clients who were very happy attending the ADHC, and it seemed a natural fit for Antonio. "I'm so happy I knew about the center," Ada said. "I've seen a big change since Dad started going there. The center makes him more active both physically and mentally, and the social aspects and staff have been great. Now he is very happy and proud of himself."
Antonio especially enjoys exercising, eating, dancing, and helping others at the center. "They are all my friends here," says Antonio. "They like me and I like them."
The 86 year-old lives with Ada and his two granddaughters and enjoys walking and cooking while at home with them. He uses transportation provided by Abrazar to get to and from the center three times a week. "I can tell by looking at his face, that he is very happy to go each morning," says Ada.
Antonio feels loved and cared for while he is at the ADHC. He summed it up best by saying, "If you like to be happy, go to the center."