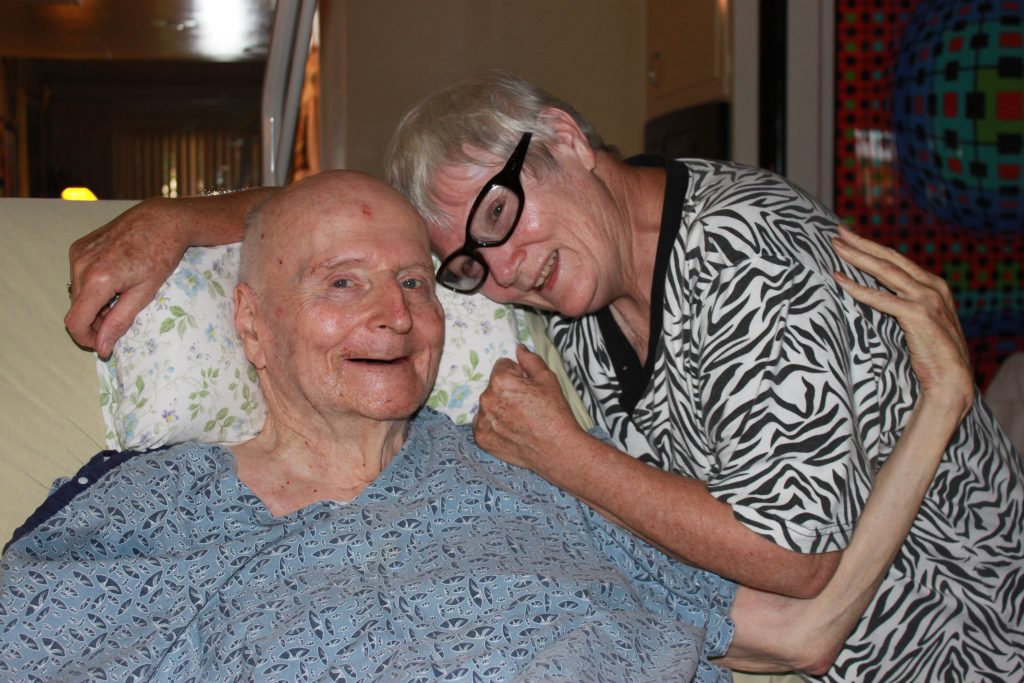 Caregivers Need Champions Too
Bob laid in the ICU in a coma and on life support. By his side was his wife Ann, stunned to learn her husband had suffered a severe stroke and so soon after beginning the retirement they both worked so hard to earn. The prognosis was bleak, but finally, on the third day, Bob opened his eyes.
But the work was just beginning.
Over the next months, Bob went from the ICU to a hospital room, then on to a nursing home, and finally to a VA facility.  There were severe challenges to overcome, but Ann and Bob decided to face them at home.
Ann didn't realize how exhausting it would be to deal with the never-ending demands of caregiving, especially since she was also caring for her ill mother. 
Ann's counselor referred her to Meals on Wheels Orange County and a case manager quickly arranged meal delivery and respite care for the couple.
Ann has been thrilled with the help. She says, "Not only does the respite provider do the laundry, but she gives me a chance to go and do some shopping that needs to be done.  Bob does well by himself for an hour or two, but beyond that, I don't like to be gone very long."
Meals on Wheels Orange County's volunteers have also been champions for the couple.  Ann remembers one day when there was a power outage: "It was such a cold day, and no electricity," she says:
"I got Bob all covered up.  He hadn't had breakfast and it was cold.  Meals on Wheels Orange County's volunteer came with the meals and she couldn't believe what she saw.  So she got in her car and came back with hot cocoa and coffee.  She helped us get through the day because we were without electricity from 9:00am until 4:00pm.  Each volunteer that comes every day is really special to us.  We love their companionship and their friendship and we love the meals.  And I just can't say enough about Meals on Wheels Orange County.  They've been coming now for many years so we really feel like they're part of our family."
"It's kind of like a great wind that lifts you up and carries you forward because it's a lot to keep the challenge going every day and to be positive.  When I went to counseling, they told me that 60 percent of the caregivers collapse and don't make it, so thank you, Lord; this is our 13th year and we're still going forward and Meals on Wheels Orange County is still with us."