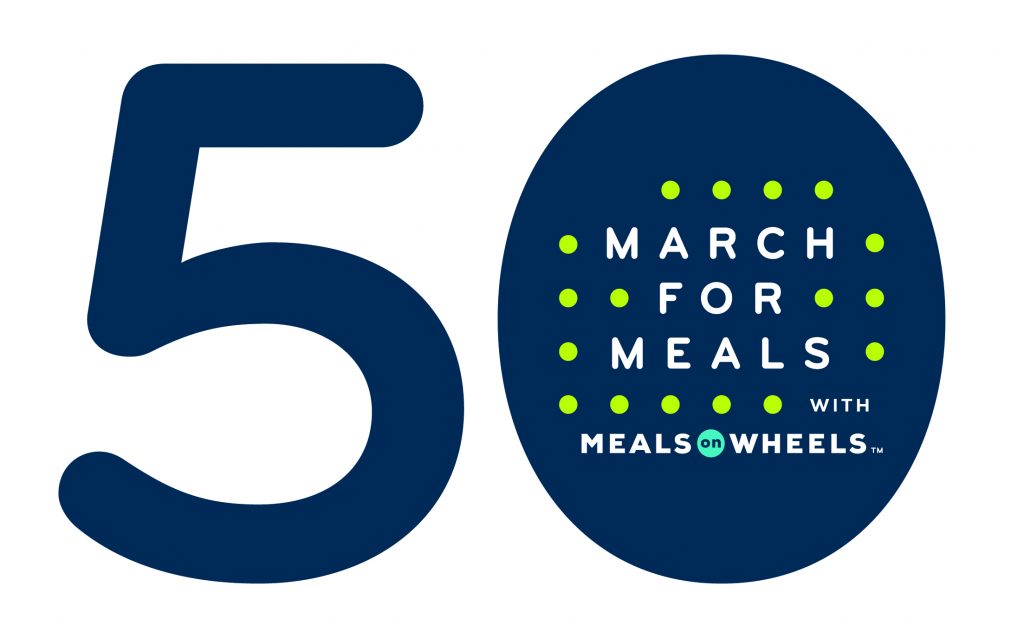 Our annual March for Meals celebration commemorates the historic day in March of 1972 when President Nixon signed into law a measure that amended the Older Americans Act of 1965 to include a national nutrition program. We invite you to join us as we unite with Meals on Wheels programs from across the country to spread awareness around this important campaign, celebrate 50 years of success, and ensure these critical programs can continue for years to come.
How can I join the movement? You have three wonderful opportunities to make an impact today!
Donate – In honor of the 50th anniversary, we are inviting supporters to contribute a $50 gift to provide critical food to our elderly neighbors. The need is urgent as we are now serving 24,000 meals a week to about 4,000 seniors across Orange County. Your contribution today will ensure we are there to help every homebound neighbor in need.
Advocate – Follow and share Meals on Wheels OC posts on your favorite social channel by sharing a story of your own about why you believe Meals on Wheels programs are essential to serving the needs of our older adult communities or share Meals on Wheels OC's March for Meals posts.
Volunteer – We have an URGENT NEED for Meals on Wheels volunteers in north and central Orange County. With just one hour a week, you can deliver a nutritious meal to a senior in need. To locate volunteer opportunities, please visit us at mealsonwheelsoc.org/volunteer-sign-up/ 
Your time and gifts are used to prepare meals locally, to deliver them locally, and to serve the older residents of our community who are depending on the kindness of neighbors like you. Thank you!